The Ultimate College Packing List for Girls
What should be In the ultimate college packing list for girls?
College is very different from high school in every way, and packing for college can get stressful, tiring and confusing.
As you prepare for college, many things will run through your mind; what courses should I take? Will my roommates like me? Will I make new friends, and finally, what should I pack?
These are part of the journey from high school to college, which can be both exhilarating and overwhelming, however, with our help, your transition will be so much easier.
With packing for college, you want to avoid overpacking, ending up with a room full of items you do not use (Let's face it, dorm rooms are tiny). Yet, you also want to be in a new environment with all the necessary items to help you feel comfortable.
This article is the all-inclusive college packing list for girls you'll need.
We are ensuring you have all you require to accomplish this. We have all the essentials to make packing simple for you—everything from toiletries to stationery to essential items for your dorm and the entire college.
The Ultimate College Packing List For Girls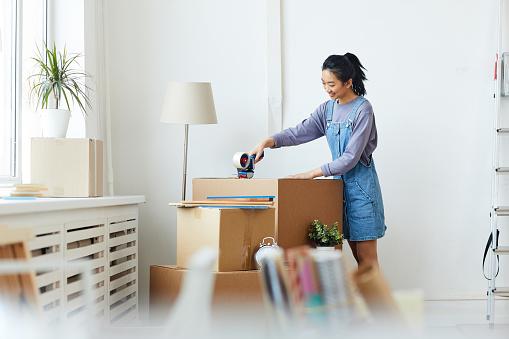 Here is a comprehensive list of essentials to pack for college: everything from clothing to organizing and decorating your dorm room to forgettable but essential items.
What should a girl bring to college?
Study Stationeries
Without a thorough list of necessary study stationaries supplies, no college packing list for girls would be complete.
College dorms will typically provide a desk and a chair (you can double-check this before packing), and you can focus on getting your stationeries and study materials together.
Essential stationery supplies to bring to your dorm should include the following:
A stapler with pins.
Sellotape.
Whiteboard.
Calendar.
Desk lamp.
Highlighter.
Desk organizer.
Calculator.
Desk storage box.
Folders to keep documents.
Books, duplicates with scratchy pages, and so on.
Clothes
You definitely do not require a packing list to remember that you need to add clothes to your college packing list.
However, packing clothes for college is challenging because there will be little room, and you want to make sure to pack everything you need correctly.
Taking every piece of clothing you possess is tempting since you're unsure what you'll need. So, it's crucial to prepare in advance.
If you live in the same state as your college, you can pack seasonally and keep your out-of-season outfits at home.
Your clothing should include the collection of items you will require for the various situations you may face as a college student. It covers all the outfits, such as; casual clothes for school and work, underwear, Socks, Pants/jeans/leggings, T-shirts/blouses, sweat, Pajamas, footwear, a few dinner dresses, and other related items you could need for every occasion.
Toiletries
Your Toiletries should include everything you'll need to stay clean and hygienic while on campus.
Since it will be a communal bathroom, you must bring all your toiletries. Remember that although you can restock as necessary, we recommend that you get significant amounts of toiletries with you at the start of the year to ensure they last as long as possible.
It will naturally contain your care items, such as your go-to soap, body wash, shampoos /conditioner, hairdryer, skin care lotions, sunscreen, toothpaste, Sanitary pads/tampons, mouthwash/kinds of toothpaste, shaving cream, and makeup.
Here are a few more bathroom necessities every girl needs—towels and washcloths, a shower caddy, makeup organizers, a toothbrush holder, etc.
Laundry and Cleaning Essentials
Pack essential cleaning items to stay on top of stubborn stains and dirt. Cleaning products and some simple sanitizing wipes are crucial to have on hand, along with a sweeper and mop.
You should also keep in mind that you need a few laundry items such as; Laundry detergents, stain removers, mini iron, antiseptic, and a drying rack, as well as a laundry basket or bag
Medications and First Aid Kit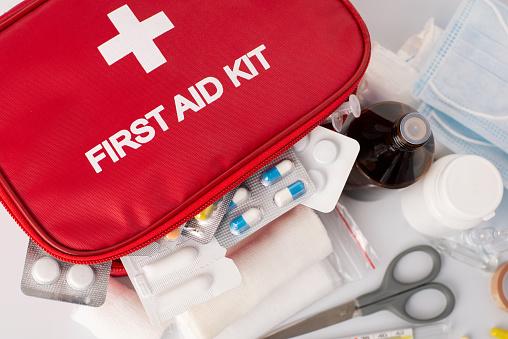 When packing for college, a first aid kit is essential, which includes supplies you can bring with you to keep and recuperate your health.
Daily medications and other essential commodities are easy to forget when packing for college for the first time; thus the medicine cabinet in your household can come in handy, try to replicate everything in it into your first id box.
We advise you to pack the following:
Bandages
Alcohol wipes
Antibiotic ointment
Inhalers (if you use them)you frequently use
Menstrual relief products
Antacids,
cough drops, etc.
Remember to include any prescription medications you use and a plan for refilling them.
Dorm Decor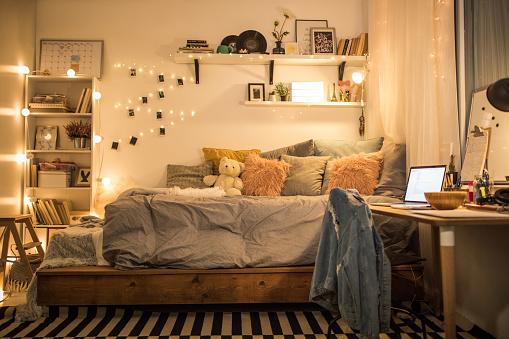 You can furnish your dorm room with all the furnishings you need to make it seem like a home with dorm décor. Get some dorm room accessories to make your space seem home.
You can also add an adult touch to your space by adding wall art, a beautiful vintage mirror, a photo frame, and a flower pot. The goal is to create a homey atmosphere in your dorm.
Comfort Essentials
Your dorm/bed can serve as a haven if you want a rest from the bustling college life, work, or just to hang out with your friends. With that goal in mind, you want the environment to be as warm and inviting as possible.
Your dorm bedding includes all the supplies you'll need to transform a standard dorm mattress pad into the comfortable bed of your dreams. You need coziness: A comforter, bedside lamp, duvet cover, cozy robe and slippers, bed skirt, eye mask, throw pillows, pillowcases, throw blankets, and a mattress pad is all essentials for a comfortable night's sleep.
Finally
Packing all the essentials, you'll need to be on campus is a rather tricky process, whether you're going to college for the first time or not.
With this article, you have a template for whenever you head back to school for the year, whether it's your first time setting up a college dorm or not.
For your other trips, see a comprehensive packing list here!