The Ultimate Travel Packing List for 2023
Every time you decide to take a trip, whether a short or a long one, a trip abroad or within the country, only one question comes to the top of your mind; what should I pack?
For me, trying to figure out what to pack, considering the complexities of each trip, often makes me anxious.
This ultimate rare-to-find packing list answers your questions and gives you a definite guide on filling your suitcase with the right items.
Many travelers (while preparing for a trip) have had to pack wrong or incomplete items, resulting in horrifc situations such as heading to the Caribbean without a swimsuit or discovering they left the country without their wallet or with no currency notes. 
It would be best if you tried to prevent such mishaps in your journey. And you can start doing that by using the comprehensive packing guide on this page.
What Does The Ultimate Packing List Look Like?
Clothes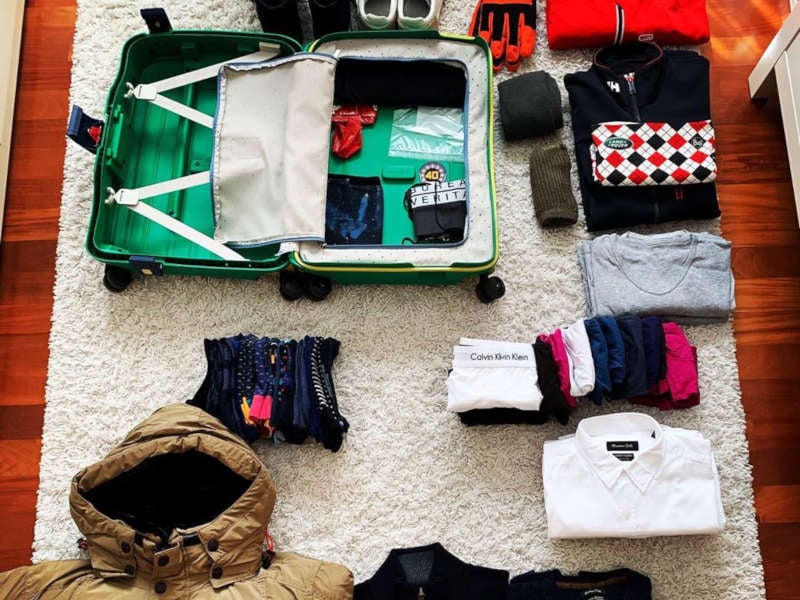 The weather conditions of your travel destination and the length of your trip are things to consider when packing clothing items for your trip. If you're tripping to a destination with a temperate climate, it would be normal to have on simple wear, casuals, and one formal dress if you are attending a black-tie party. On the other hand, destinations with harsh weather conditions require that you pack some thick clothing items, like coats, jackets, socks, earmuffs, etc.
If you're packing minimally, you want to focus on packing layering clothes with neutral colors. This doesn't mean clothes with fun colors and patterns don't make sense; we're just saying that neutral-colored clothing is more versatile; they can be mixed and matched and worn multiple times.
You may also want to invest in clothing with double duty and multiple use like multi-use wraps, crushable hats, casual sneakers, ultraviolet rays protection clothing, merino wool layers, wrinkle-resistant shirts, quick-drying activewear and undergarments, and other self-cooling and heating fabrics like compressible jackets, bug-repellent clothing, etc. See the complete checklist below. 
Underwear
Socks
Bras
Sleepwear
T-shirts
Dress Shirts
Casual Shirts
Jeans
Pants
Shorts
Dresses
Skirts
Sweaters
Sweatshirts
Suits
Swimsuits
Cover-ups
Coats
Hats
Gloves
Scarves
Laundry Kit
Umbrella
Leisure Shoes
Hiking Boots
Sneakers
Snow Boots
Dress Shoes
Sandals
Belts
Ties
Jewelry
Purses
Collapsible Tote
Papers, Money, and Documents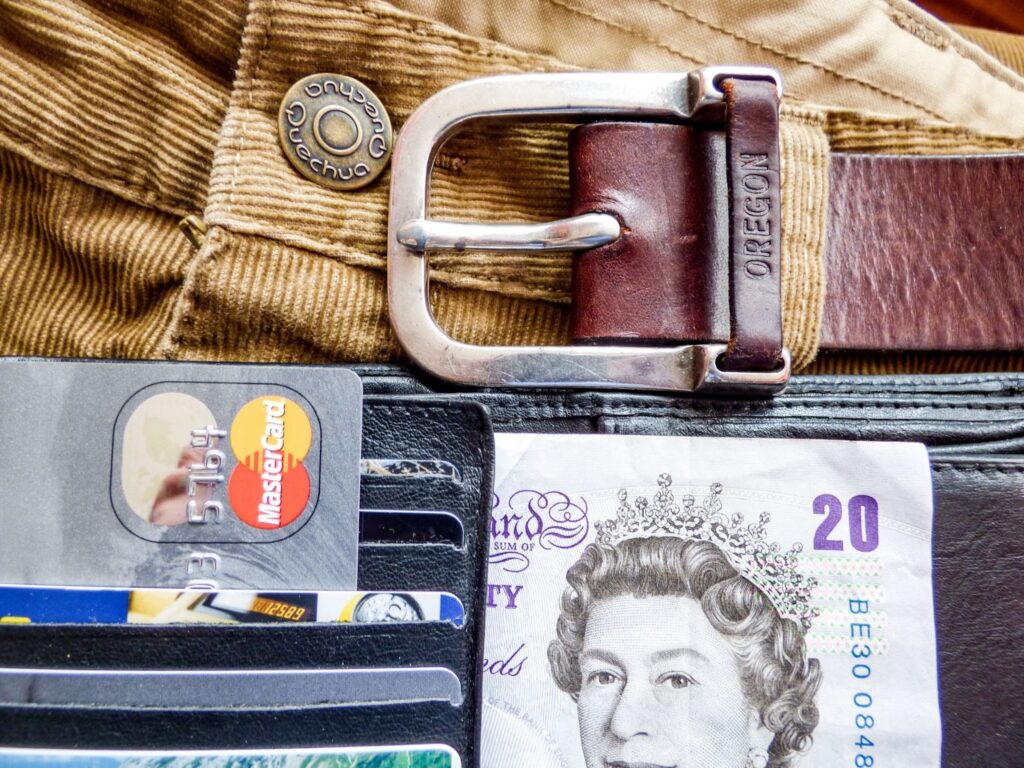 Travel documents like flight tickets, hotel bookings, etc., are vital. You want to keep copies of crucial documents and files separately in case your Passport is lost on the way or save them in electronic format using cloud storage facilities such as Dropbox, Apple, or Google Drive and always have them as a backup with you on your trip.
Instead of an ID card, you should have your Passport handy on international flights (this is very important). ID cards are most times insufficient, so your Passport is very vital. The emphasis here is on your Passport and visa. Ensure that your Passport is up to date, has at least six months of validity, and has enough blank pages for any stamps. Remember to apply for your visas early, and visit the hospital for booster vaccine shots where necessary. 
You should also figure out the best way to travel with your money or select the best travel credit card.
Tickets for airlines, boats, trains, buses, etc.
Copies of Passport, tickets, etc
cash
Boarding pass
Health insurance card
Credit card
List of medications, letter prescriber
Driver's license (international/national)
Travel guide
Travel diary
Passport,
Vaccination card/allergy pass (if necessary)
Map
Rental car documents
Identity card
Driver's license (international/national)
Travel guide
Travel diary
Passport,
Visa (if required)
Passport Cover
Student ID (international/national)
Diving certificate/sailing license
Tickets for Skip-the-Line Experiences
Directions
Cover (waterproof) for travel documents
Travel Insurance
Student card
Address list for postcards
International health insurance (proof)
Vehicle license (if necessary)
Hotel/Hostel Records
Toiletries
Forgetting any toiletry, whether a vital medication or your favorite lipstick, can be inconvenient or severe. For toiletries, you want to pack essentials like medication, contacts, and other items you may not be able to replace during your travels. (Have them in your carry-on bag, not your checked suitcase).
You should pack some travel first-aid kit, including bandages, travel-sized hand sanitizer, tweezers, first-aid ointment, insect repellent, and sunscreen.
Toothbrush
Toothpaste
Toilet paper
Dental Floss
Soap
Deodorant
Shampoo
Conditioner
Hair Brush
Styling Tools
Facial Cleanser
Face Lotion
Sunscreen
Moisturizer
Contact Lenses
Contact Solution
Shaving Supplies
Makeup
Makeup Remover
Period Products
Birth Control/Medication
Nail File
Nail Clippers
Tweezers
Hand Sanitizer
Bandages
First-Aid Ointment
Insect Repellent
Pain Relievers
Vitamins
Nasal spray
Eye drops
Antibiotic
Pavement
Clinical thermometer
Disinfectant spray
Tablets for heartburn
Medicine for nausea and vomiting
Sore throat spray
hydrocortisone ointment.
Antispasmodic for abdominal pain
Mosquito repellent for clothing
Plasters
Blister Plasters
Painkillers (headache)
Tick ​​card
Diarrhea tablets
Fever tablets
Anti-herpes stick
personal medication
YOUR CARRY-ON
Perhaps you're away from your checked bag or other items; always ensure that your Passport, keys, essential medication, phone, glasses, and a copy of your itinerary are on the plane.
You may also want to have some other items handy with you on the plane, like, earbuds for your flight entertainment, comfort items like a pillow or blanket, snacks, gum, an empty water bottle to fill up, and dresses to change into (just in case your luggage gets lost or delayed).
If you're packing multiple bags or just a carry-on, the below list helps you with the structure of packing from camera to your Passport.
Books or E-Books
Headphones or earbuds
Travel Blanket
Travel Pillow
Eye Mask
Earplugs
Tissues
Lip Balm
Disinfecting Wipes
Change of Clothes
Snacks
Empty Water Bottle
In-Flight Medications
Valuables
Camera
Passport/Visa/ID
Hand Sanitizer
Gum
Cash
Credit/ATM cards
Insurance Cards
Itinerary
Maps/Directions
Glasses
Sunglasses
House Keys
Face Masks
COVID-19 SAFETY ITEMS
Significantly, the pandemic has impacted our way of traveling and, even though the pandemic has slowed down, one can never be too cautious by extension, the items we prioritize in our luggage.
You should ensure to familiarize yourself with the COVID-19 travel practices at your destination, like wearing a face mask and having a few extra in your carry-on.
It has become a good idea and a must to sanitize wipes and hand sanitizers in your carry-on and on hand at the airport. You can use these to wipe down frequently touched surfaces on the plane or in your hotel room.
Finally, double-check and see if your negative Covid-19 test results or vaccine passport is handy. Many destinations and airlines require these proof elements for entry. For extra insurance, take along a laminated copy of your vaccine card. See the below list for more.
Hand disinfection
Covid-19 Test Results
Sanitizers
Sanitizing wipes
Proof of vaccination/recovery (if necessary)
Vaccination card cover
FFP2 mask (put extras in your carry-on)
Rapid Tests
Others
Do not forget your credit card, bank contacts, emergency contacts, and a list of medications you may want to take.
Technology items like your phone, camera, laptop, tablet, sturdy camera bag, backup batteries, memory cards, lens cleaner, electronic adapters, and converter can help spice up your vacation experience. You could take pictures with your camera, have snapshots of the most beautiful place you were at, and record a live video to share with friends through your tablet or smartphone.
In addition, you must pack smartphone accessories like a backup charger, phone stand, and tripod for photos, as well as a waterproof case, in case you choose to engage in water sports. Packing things like a decoy wallet, duct tape, an electronic tracker, or a whistle can make your vacation or trip more fun and secure. See the list below.
Cell Phone and charger
Laptop
Tablet
Film/Memory Card
Whistle
Camera
Electronic tracker
Duct tape
List of Medications
Banking Contacts/Information
Electronic Chargers
Emergency Contacts
Copy of Passport
Plug Adapter
Camera charger
Laptop, iPad or Tablet, E-reader, chargers
Travel adapter and converter
Travel iron
Flashlight
Headphones
Foreign currency
Emergency money
Credit card, debit card
Decoy wallet
Extra wallet
Money belt
Finally
Now you have the ultimate packing list to help you pack and fill your suitcase or carry-on with essential items so that you don't have to head to Champagne Beach forgetting your swimming goggles or leave behind your Passport in the country.
This packing list will serve as a guide for any type of trip or vacation. You'd want to embark on. It lists essential items as well as non-essential items vital for all kinds of trips.