Holiday Packing List For Miami
Miami, the vibrant and sun-kissed city on Florida's southeastern coast, is a dream destination for many travellers seeking a blend of beautiful beaches, exciting nightlife, and a rich cultural tapestry. As you embark on your Miami adventure, one crucial aspect to consider is your packing list.
Are you ready to soak up the sun and indulge in the vibrant energy of Miami? Miami offers an array of experiences that cater to every traveller's desires. To assist you in maximizing your Miami getaway, we've curated a comprehensive packing list that will keep you stylish, comfortable, and ready to explore this sun-drenched city.
Whether you plan to lounge on the beach, explore the city's vibrant neighbourhoods, or dance the night away in its legendary clubs, having the right items in your suitcase will ensure you make the most of your holiday. This article presents a comprehensive holiday packing list to help you stay comfortable, stylish, and well-prepared for your Miami getaway.
The Ultimate Holiday Packing List for a Fabulous Miami Vacation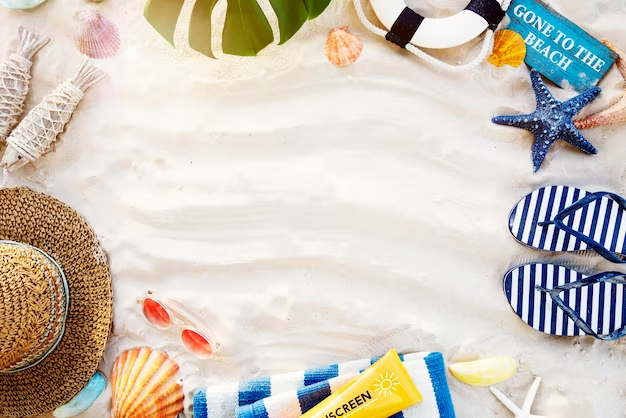 Beach Essentials
Every trip to Miami would be complete with spending ample time basking in the sun on its stunning beaches. As you prepare for your fabulous vacation, packing the right beach essentials will ensure a memorable and comfortable seaside experience. To suit your style and comfort, please start by selecting your favourite swimsuit, a bikini, a one-piece, or a mix of both. Opt for quick-drying materials that transition seamlessly from swimming to sunbathing.
Remember to pack a beach cover-up or lightweight sarong alongside your swimsuits. These versatile pieces will provide added sun protection and allow you to walk along the beach or grab a bite to eat without changing. A large beach towel is another essential item to pack, providing a comfortable spot to lounge and relax. Consider choosing a sand-resistant towel that shakes off sand quickly, keeping it clean throughout the day.
Bring a wide-brimmed hat and a pair of sunglasses to protect yourself from the sun's rays by acting as a shield for your eyes. These accessories add style to your beach ensemble and protect your face and eyes from harmful UV rays. Finally, remember to pack a pair of comfortable flip-flops or sandals. These will allow you to navigate the sandy beaches easily and can be easily slipped on and off as you move between the beach and other activities. With these beach essentials in your bag, you can enjoy the sun, sand, and surf in Miami's picturesque coastal paradise.
Light and Breathable Clothing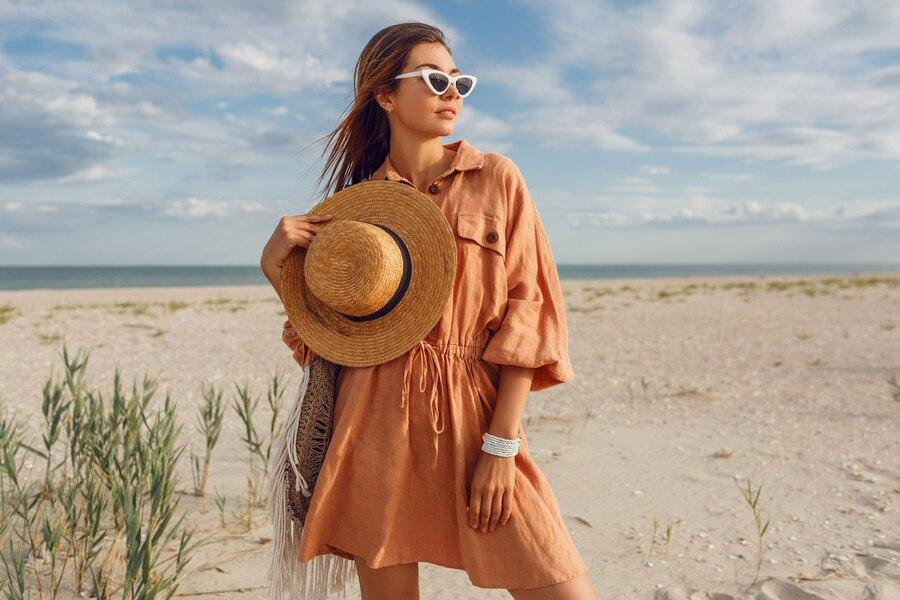 When packing for your fabulous Miami vacation, it's crucial to prioritize light and breathable clothing that will keep you comfortable in the city's tropical climate. Opt for breathable and lightweight materials like cotton, linen, or blends that allow air circulation and prevent overheating. Opt for loose-fitting garments like t-shirts, tank tops, and flowy sundresses that offer style and comfort under the sun.
For daytime explorations, pack a selection of shorts, skirts, or lightweight trousers that provide freedom of movement. These versatile pieces can be paired with different tops to create stylish outfits for your Miami adventures. Consider packing a few neutral-coloured items that can easily be mixed and matched with bolder, colourful pieces to create eye-catching ensembles. Remember, Miami is known for its vibrant and trendy fashion scene, so don't shy away from adding a pop of colour or incorporating fun prints into your wardrobe.
While the days may be hot, preparing for cooler evenings or indoor air-conditioned spaces is essential. Bring a light jacket, cardigan, or shawl that can be easily layered over your outfits. This will ensure you stay comfortable and cosy during sunset strolls along the beach or when exploring Miami's eclectic dining and entertainment options. By packing light and breathable clothing, you'll stay cool, comfortable, and effortlessly stylish as you immerse yourself in Miami's vibrant atmosphere.
Footwear and Accessories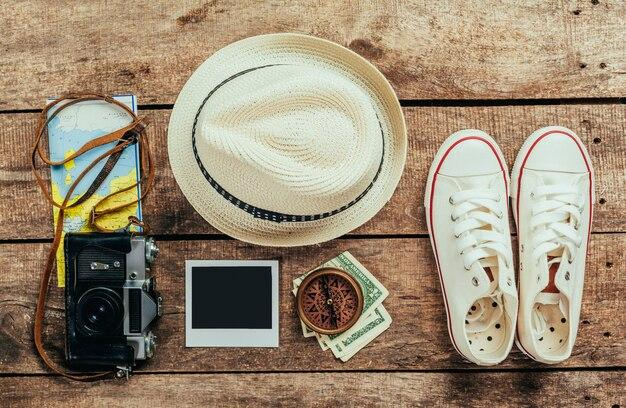 Regarding footwear for your fabulous Miami vacation, prioritize comfort and versatility. A pair of walking shoes or sneakers suitable for long walks are necessary for exploring the city's vibrant neighbourhoods, strolling along the beach promenade, or embarking on outdoor adventures. Seek shoes with excellent arch support and ample cushioning to keep your feet happy during long walks or sightseeing excursions.
For beach days, remember to pack a pair of flip-flops or sandals. These will be your go-to footwear for sandy walks, quick dips in the water, or lounging by the beach. Choose a pair that is water-resistant and easy to slip on and off. Pack a lightweight and foldable pair of flats or dressy sandals for evenings out or for a touch of elegance when visiting upscale restaurants or attending cultural events.
Regarding accessories, sun protection is paramount in Miami's sunny climate. Pack a wide-brimmed hat to protect your face and neck from the sun's rays. Opt for a hat with a UPF (Ultraviolet Protection Factor) rating for sun protection. Sunglasses are another must-have item to protect your eyes from the bright Miami sunshine. Look for sunglasses with UV protection to safeguard your eyes while adding a stylish touch to your outfits. Lastly, consider bringing a lightweight scarf or wrap for multiple purposes, such as a beach cover-up, a shawl for cooler evenings, or a stylish accessory to elevate your outfits.
By packing the proper footwear and accessories, you'll ensure comfort and protection and add a touch of style to your Miami vacation. With comfortable walking shoes, flip-flops, a wide-brimmed hat, sunglasses, and versatile accessories, you'll be ready to explore, relax, and make the most of your fabulous Miami getaway.
Practical Extras
In addition to the essentials, packing practical extras will enhance your Miami vacation experience and ensure you're prepared for various situations. Sunscreen is a must-have item to protect your skin from the intense Florida sun. Opt for a broad-spectrum sunscreen with a high SPF, and remember to apply it generously and frequently, especially outdoors or at the beach.
Another practical item to consider is insect repellent. While Miami's tropical climate offers an ideal environment for outdoor activities, it also attracts pesky mosquitoes. Packing insect repellent will help keep these unwanted visitors at bay, allowing you to enjoy your time outdoors without interruptions.
A small backpack or crossbody bag will prove invaluable during your Miami adventures. It's a convenient way to carry essentials like your wallet, phone, camera, sunscreen, water bottle, and snacks. Opt for a lightweight, compact option that won't weigh you down as you explore the city's attractions and neighbourhoods.
Remember to pack any necessary medications, prescriptions, or over-the-counter remedies you may need during your vacation. It's always wise to have a small travel-sized first aid kit, including band-aids, pain relievers, and other items you may typically rely on.
Conclusion
Creating the ultimate holiday packing list for your Miami vacation is vital to ensuring a stress-free and enjoyable experience in this vibrant city. From beach essentials to light and breathable clothing, footwear, accessories, and practical extras, each item is vital to maximizing your enjoyment and comfort during your stay.
By carefully considering and packing the right items, you'll be well-prepared to embrace Miami's sun, fun, and fabulousness. Pack any personal necessities, medications, and travel documents to ensure a smooth and hassle-free trip.
So, pack your bags with our ultimate holiday packing list, and get ready to immerse yourself in Miami's vibrant energy, stunning beaches, tantalizing cuisine, and endless entertainment options. Your fabulous Miami vacation awaits!