The Best Honeymoon Packing List for 2023
Weddings are extraordinary. And honeymoons are the best part of it all.
Whether you want a beach holiday in the Arab Emirates or a cultural trip to Mexico, you'll want to make it an exceptional experience.
As a couple, they are many honeymoon locations you would love and enjoy. However, to maximize your experience, you must ensure you leave nothing behind. This is where a honeymoon packing list comes in.
What should be on my honeymoon packing List?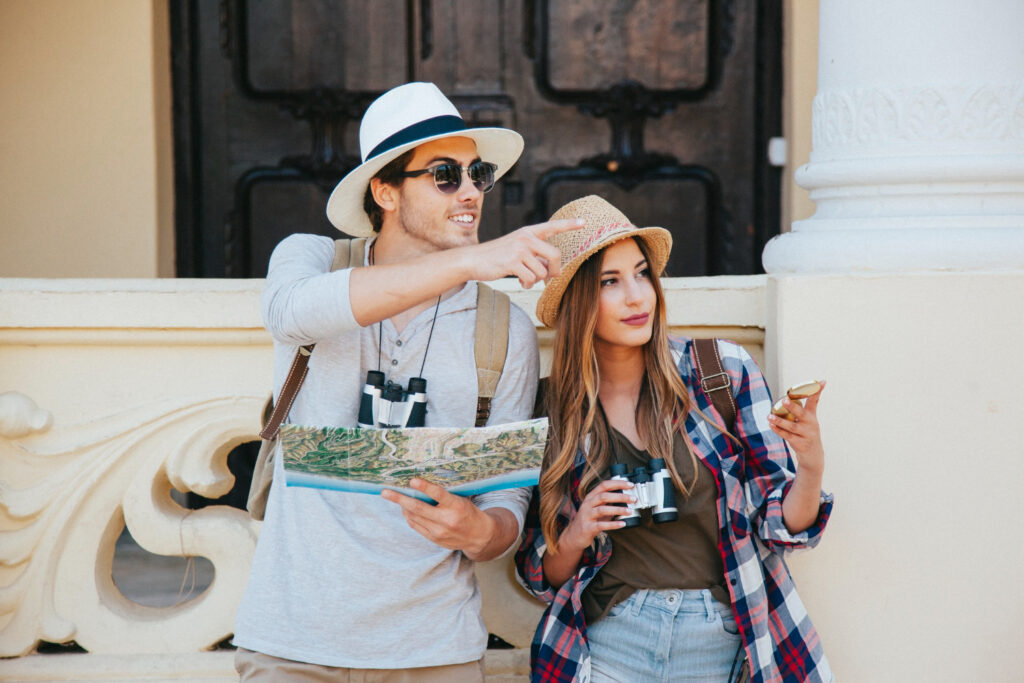 Every couple's honeymoon dream is to have a holiday filled with fun, happy moments that last a lifetime. To avoid spoiling that dream with heartbreaking moments thinking about forgotten items, here are some items you must pack for your honeymoon.
Money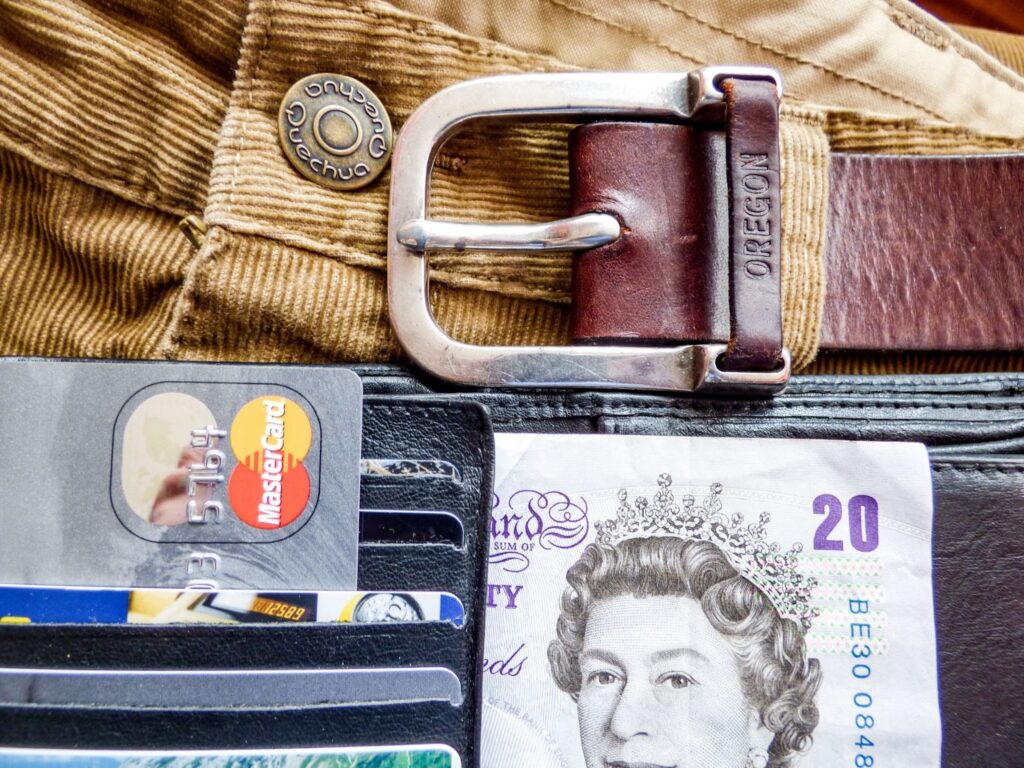 This sounds like a no-brainer. However, in between planning for a wedding and the honeymoon rush, anything can be forgotten, including money.
Depending on the length of the honeymoon, you should have more or less money exchanged into the local currency of your honeymoon destination in advance.
If you prefer not to carry cash, double-check that you can use your credit card at your destination.
The fact is, you can use your credit card in almost all travel locations. But they may attract withdrawal fees depending on your bank and type of card.
Bonus point; Travel cards do not have foreign transaction fees. Here are a few travel cards we recommend.
Here are a few money-related items you should pack:
Foreign currency
Cash
Neck pouch with RFID blocker
Euro-Cheque(EC) card or Credit card
Bank emergency phone numbers
Wallet
Hygiene Products
A honeymoon vacation is mostly about comfort. However, it is also thoughtful to pay attention to hygiene.
While traveling, you can find most hygiene products in your resort or hotel; however, if you have brand specifications or allergic reactions to certain ingredients, you should consider traveling with your products.
A travel set that you can also carry in your hand luggage is handy on long-haul flights. It should contain the basics, such as a toothbrush and hair and skin care products.
Consider the list below.
Apres Lotion (travel size)
Hairbrush/comb
Deodorant (travel size)
Shower chunks
Travel set: shampoo, conditioner, etc.
Comb
Hair tie
Hand cream
Contact lenses + accessories
Toiletry bag/laundromat
Labello or lip balm
Nail care set, including tweezers (for ticks)
Ear sticks, reusable
Razor for travel
Make-up utensils/make-up removal wipes
Sunscreen (travel size)
Tampons / feminine hygiene items
Handkerchiefs
Contraceptives / Condoms
Contraceptive / Pill / Condoms
Toothbrush + toothpaste for the trip
Clothing
The kind of clothing you pack depends on the type of honeymoon you have decided on. For a honeymoon in Seychelles, you don't need much other than a bikini, loose beachwear, and a light sweater to protect against the light sea breeze when you walk into the sunset together.
On Caribbean islands like Puerto Rico, especially if you have planned hikes through the rainforest, you should also put waterproof clothing on your packing list.
Also, you should find out about the dress code in the hotel restaurant. Beachwear is rarely allowed there. Even if evening wear is optional, at least long trousers and one or other chic dress should be present.
If you want to keep your fitness routine even on your honeymoon, clothes for a joint visit to the fitness center may also be appropriate.
Below is the complete list.
Swimwear
Fleece pullover/jacket
Belt (lightweight, with money compartment)
Pants/shorts, short
Trousers/jeans, long
Dress / Skirt
Compression socks for the flight
Caps/hats
Sweaters/sweatshirts
Rain jacket/rain cape
Sarong / Pareo / Beach Dress
Pajamas
Socks
Sunglasses
Trekking trousers, mosquito-proof
T-shirts
Underwear
Hiking / functional socks, mosquito-proof
Medication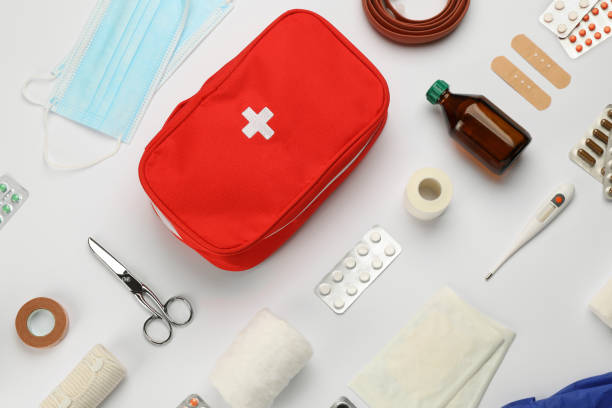 Peradventure you're on specific medication, you must pack those. You can add other OTC medications for symptoms you may be familiar with, such as diarrhea or headaches. In severe situations or cases of an emergency, don't hesitate to get in touch with a doctor.
It is also helpful to find out beforehand if you need Malaria prophylaxis treatment.
You want to avoid spending your honeymoon in the bathroom and be unable to enjoy your stay.
The following is a breakdown of the whole list.
Anti-bubble stick
Blister Plasters
Diarrhea tablets
First Aid Kit
Fever tablets too
Herpes cream / anti-herpes stick
Mosquito repellent/mosquito spray
Mosquito repellent for clothing
Insect bite healer
personal medication
Plasters
Painkillers (headache)
Tick ​​card or tweezers
Papers & Documents
You should never forget travel documents such as flight tickets and hotel bookings. You must also carry your passport on international flights; you may require more than an ID. When traveling long distances, keep copies of the essential documents separately in case you lose your passport.
If you are a water sports enthusiast, consider any licenses you may need as proof of your previous knowledge or as a condition for renting equipment.
Check for more below.
Address list for postcards
International health insurance (proof)
Driver's license (international/national) / vehicle license (if necessary)
Hotel/Hostel Records
Cover (waterproof) for travel documents
Vaccination card/allergy pass (if necessary)
Map
Health insurance card
Rental car documents
Identity card
Travel guide
Passport
Passport Cover
Travel diary especially for honeymoon
Student ID (international/national)
Diving certificate/sailing license / etc.
Tickets for Skip-the-Line Experiences
Visa if required
Directions
Train ticket/rail card/plane ticket
Backpacks & Bags
Check with the airline how many pieces of baggage you can carry. In addition to a handbag, laptop bags are usually permitted as hand luggage, although work equipment usually doesn't blend well on a honeymoon vacation. In any case, it is advisable to take compression bags with you, which can save a lot of space. Packing cubes are also an excellent investment to keep your suitcase tidy. You can pack a hiking backpack with rain protection depending on your planned activities.
Some backpacks/bags include;
Bathing/beach bag
Dry Bag / Packsack (waterproof)
Grid-it Organizer
Handbag
Suitcase/trolley/travel bag
Packing Cubes / Garment Bags
Rain cover for backpack
Protective cover for electronics
Daypack
Vacuum/compression bags
Zip bags for carry-on luggage
Shoes
Shoes play an essential role in your honeymoon trip.
You and your partner should pack a pair of sturdy shoes even if you don't share a thirst for adventure. They will come in handy if you decide to do something more than lying in bed and lounging by the beach.
In Mexico, for example, you can take a day trip to one of the seven wonders of the world, Chichen Itza, and fall under the spell of the Mayas.
On the other hand, flip-flops are usually sufficient for islands like the Maldives, Mauritius, or Seychelles since the islands mainly consist of sandy beaches.
Of course, you should include at least one pair of stylish shoes for the evening on your packing list.
Flip flops/slippers
Shoes (also to change)
Trekking sandals
Hiking shoes
Fun things to bring on your honeymoon
We know a large part of the honeymoon vacation is usually spent in bed, but what's to say you can't have some fun?
Consider adding a few fun items to your honeymoon packing list such as:
Card games
Board games
Intimate toys
Books
Date night outfits
Miscellaneous Items
If you don't want the first marital argument to break out over your husband's or wife's snoring, consider taking earplugs with you.
Sleeping masks and neck pillows are also helpful for long flights. It's best to get inflatable ones, which you can fold up again.
Inflatable pillow
Glasses/contact lenses + case
Book/magazine
Candle(s)
Luggage tag
Mosquito plugs
Sewing kit
Oropax / earplugs against snorers
Airplane Pressure Equalizing Earplugs
Travel blanket for train/bus/flight
1 to 2 travel towels (quick-drying)
Writing utensils
Sleeping goggles
Safety pins
Beach Items
Let's face it, a large percentage of honeymoon holidays involve the beach and swimming.
Holding hands and walking the beach, whether in Mexico, Zanzibar, or the Caribbean, is a top bonding activity.
If this is your ideal honeymoon activity, take bathing shoes with you to avoid struggling with abrasions.
You can rent large beach towels in most hotels, saving a lot of space in your suitcase.
Fins
Swimming goggles/snorkel/mask
Beach shell
Beach safe /money hiding place
Beach towels
Technical Equipment
You want to ensure you have your camera with batteries, a charger, and enough memory cards to capture many beautiful memories from your honeymoon.
If you love to read, An e-book reader makes a lot of sense on a honeymoon. You can bring enough reading material for many relaxing hours on the beach without carrying a lot.
Remember your mobile phone charger!
Digital camera incl. battery/tripod
Digicam cover/case (waterproof)
eBook reader (Kindle, WPS)
Mobile phone incl. charging cable
Mobile phone case (waterproof)
Prepaid data SIM card (if possible)
Headphones
Headphone adapter for two people
Electronics chargers
Powerbank
SD card
Socket adapter
Final Thoughts
Nothing stands in the way of your dream honeymoon vacation with a comprehensive packing list.
Now that you the ultimate honeymoon packing list, get to packing and have the most amazing holiday!