Packing Checklist For A Beach Vacation
Summer is everyone's favorite. After a long winter season, what most people look forward to is the fun and excitement that comes with the summer season. As you delve into the summer rush and prepare for a beach vacation, we are here to ensure that all the checklists you need to have a great time are ready. This checklist will ensure you do not underpack or overpack for this beach vacation.
Essential Items for Your Beach Vacation Checklist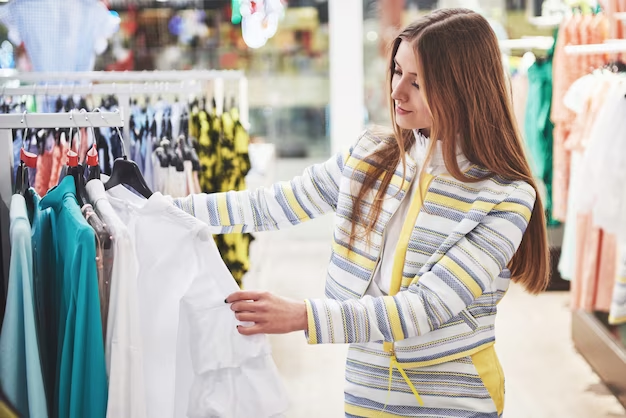 Clothing checklist
As you go on your beach vacation, avoid overpacking at all costs. One rule that works almost all the time is to pack multifunctional clothes. For instance, you can pack a sarong that can serve as a bikini coverup, a lightweight towel, etc.
Beaches are usually sunny, windy, and sandy, so the best types of clothing are the light and comfortable ones. Remember to pack extra exquisite clothes for dinner night and casual clothing for sightseeing. The following items should go with you on your beach vacation:
Swimsuits (2-4) should be enough. (Remember, no overpacking.)
Bikini coverup (1-2)
Scarfs (1-3)
Rashguard (for extra protection from the sun)
Sunglasses
Sun hats (the bigger, the better!)
Beach bag
Causal tops/ t-shirts (4-6pieces)
Jeans (2 pieces)
Pants (2 pieces)
Shorts (2-3 pieces)
Sweatshirts (2 pieces for cold evenings)
Dresses (for dinner date)
Underwears
Socks
Sleepwear
Workout gear (if you intend on doing exercise during your vacation)
Sandals (for daytime)
Flip-flops or slippers
Shoes (for date nights)
Water shoes (to protect your feet)
Beach gear checklist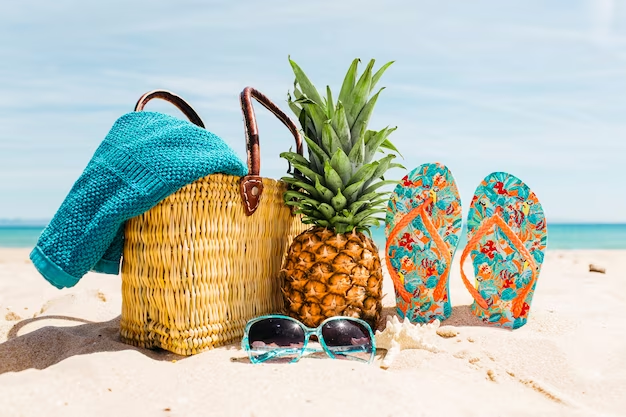 Before you get into packing, ensure to check the amenities that your hotel will provide. You want to be sure they will provide umbrellas, beach chairs, towels, and other beach gear. Suppose they will be providing the beach gear amazingly! Otherwise, you need to pack essential beach gear to help you enjoy your stay at the beach. The following items will keep you entertained, comfortable, and hydrated at the beach:
Beach bag (preferably anti-theft bag)
Blankets
Coolers
Travel-sized beach chairs
Beach umbrella
Coolers
Water bottles
Utensils
Travel mugs
Bottle opener
Snacks (pack enough)
Beach-friendly games (Board games, card games, etc.)
Sand toys
Books and magazines
Electronic reader
Printable travel games (there are a lot online)
Volleyball or football
Selfie stick
Stationeries (pencil, paper, pen, colored pen/pencil, etc.)
Floating raft (most beaches rent a paddleboard and kayak, but none is as lovely as a floating raft in the ocean or pool)
Dry bags (to keep your dry valuables)
Power bank (you don't want your phone running out on the beach)
Charging cords
Portable speakers
Beach towels
Snorkeling gear (if you intend to go snorkeling)
Underwater camera
Floats
Toddlers floater (if you are traveling with toddlers)
Swim diapers (if you are going with babies)
Toiletries checklist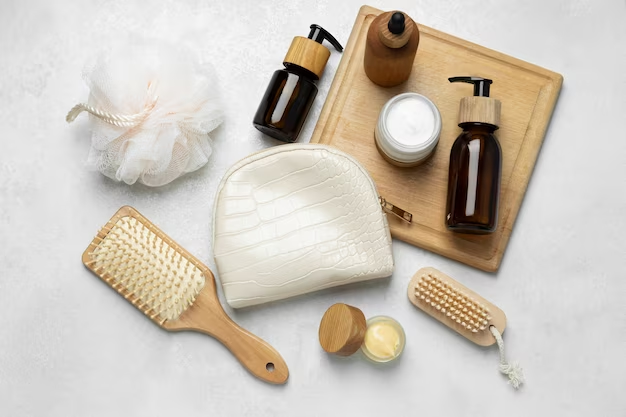 Apart from regular toiletries like toothpaste, toothbrushes, body wash, etc., there are other toiletries you need to pack to protect you from the sun, sand, and germs that are present on the beach. Sunscreens are essential, but it is best to carry SPF 30 or above, which is water-resistant and has a broad spectrum. This way, you are protected from both UVA and UVB rays. Also, sunscreen should be reef-friendly, as most beaches have banned sunscreen with oxybenzone and octinoxate because of their harmful nature to reefs. Your toiletry checklist includes the following:
Toothpaste and toothbrush
Moisturize
Face and body cream
Hand cream
Body wash
Shampoo and conditioner
Shower cap
Shaving kit
Cosmetic products (makeup and makeup remover)
Deodorant
Cotton bud and wool
Sunscreen (it is best to apply every 2 hours or after swimming)
Lip balm (SPF, preferably)
Wet wipes
After sun lotion
Hand sanitizer
Bug repellant
First aid kit checklist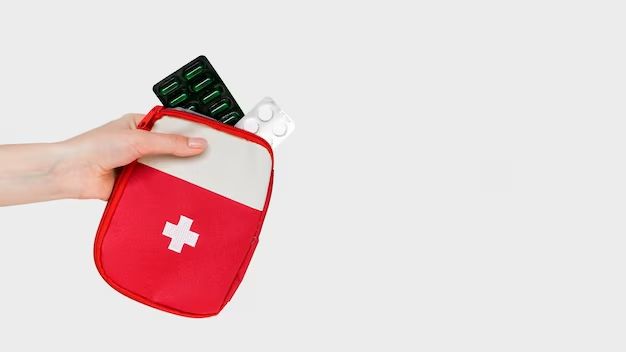 First aid kits are essential. You don't want to cut your fun beach vacation short because of a cut or a bug bite. The following first-aid items should go with you on your vacation:
Medications: if you have medication, get a prescription from your doctor. Some beaches would only allow you on their beach with a prescription.
Disinfectant spray Pain relievers for adults
Ointment
Cough syrup
Nasal spray or drops
Insect spray
Fever gauge
Plaster
Bandage
Earplugs
Suppositories for vomiting and fever
Vitamins
Masks
Alcoholic wipes or disinfecting wipes (for disinfecting your hand or other items)
Hand sanitizer
Disposable plastic gloves
Tips for your beach vacation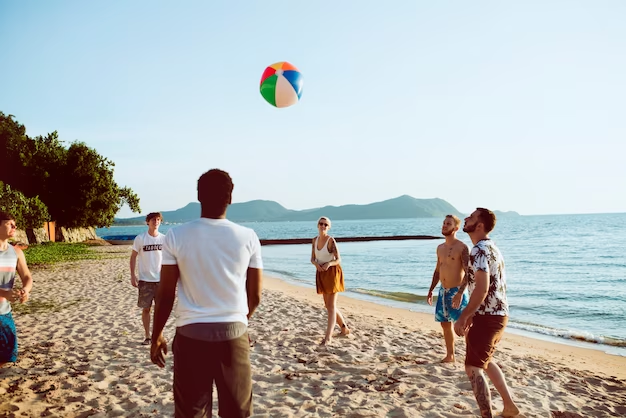 After ensuring that you have packed the above items for your beach vacation, the following tips will help you prepare for the best time on the beach.
Sand-free items: These are items that are created to keep sand from sticking to you. Ensure that most of your items, especially your clothes, are sand-free. You will have a lot of wet activities; therefore, you need them.
Ensure that your gadgets are waterproof; if not, get waterproof cases to protect your devices. You don't want to return from your vacation with a damaged gadget.
Remember your disposable wipes! Disposable wipes will be handy at the beach, especially when wiping your hands, food stains, etc.
Reusable plastic bags are a must-have on any beach trip. It will be beneficial in multiple ways. You could bring food or snacks to the beach, wear wet swimwear, etc.
If your beach house or hotel offers towels, ditch yours at home to get extra space in your luggage. Packing towels takes up a lot of space because what is a vacation without additional shopping?
Prepare your activities before you leave for your vacation. Make a mental note of the activities you will participate in each day. Better still, write them down so you remember. This way, you can pack better and prepare better for your vacation.
Conclusion
Beach vacations are highly relaxing, and preparing well for them allows you to enjoy them better. With the above checklist, you are on your way to having a fun-filled vacation. Add or remove items from the above list as they apply to you. Enjoy your holiday!