10 Essentials For The Perfect Road Trip Packing List
Nothing screams fun and enjoyment like a road trip! And one of the best ways to prepare for one is with a fantastic road trip packing list.
Wherever your destination is, you get to see the sights and experience the hidden gems on your way. You get to simply enjoy nature, see the near-perfect scenery as you travel, and can stop and take in as much as you want to on the road. All these are not possible when you travel by air.
While you don't need to bring a lot for your road trip, there are certain essentials that you must not forget to add to your road trip packing list. This article extensively covers all you need to make your road trip a bomb!
Essentials for the Perfect Road Trip Packing List
Road trips are closely associated with adventure, one of the critical factors why so many people enjoy them. Therefore, we have compiled a comprehensive road trip list to ensure a hitch-free adventure. Some of these essentials include:
1. Car Emergency Kit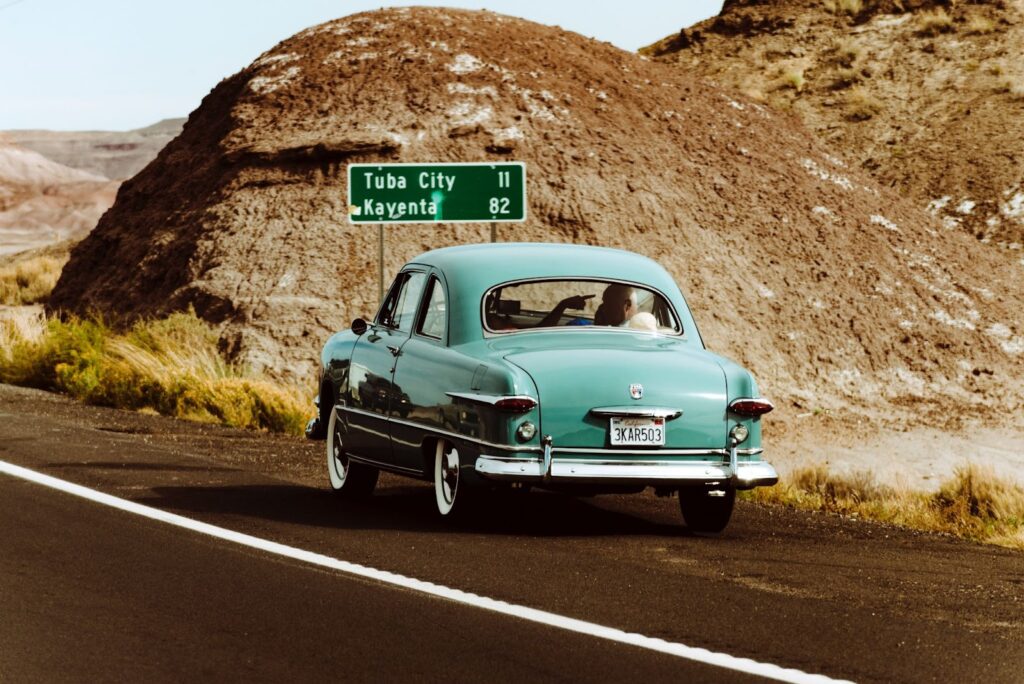 What is an exciting road trip when your car keeps breaking down or having issues in the middle of the trip? It's way worse when you are unprepared for the situation; therefore, you should never go on a car trip without your car emergency. You must include the following in every car emergency kit:
Jumper cables
Jump starter
Portable tire inflator
Flashlight
Car charger, etc.
2. First Aid Kit
A complete first-aid kit is essential when packing for your next road trip. You should intently check through your first aid supplies to ensure that it includes the appropriate medications you need while traveling.
This kit will give you the fundamentals for a medical emergency. This kit should contain bandages, antibiotics, ointment, gauze, and painkillers. The painkillers are ideal for aches and pains you could experience during or after the journey. Customize your kit to meet your requirements.
3. Packing Cubes
The easiest way to conveniently pack your bag when traveling is to use packing cubes. Car trips require that your clothes be arranged adequately and organized. With packing cubes, You can choose to either roll or fold your clothing; packing cubes help keep everything wrinkle-free.
Additionally, they make it easier for you to fit more clothes into your bag. They are usually available in various vibrant colors and even come with bags for your laundry and shoes.
4. Cooler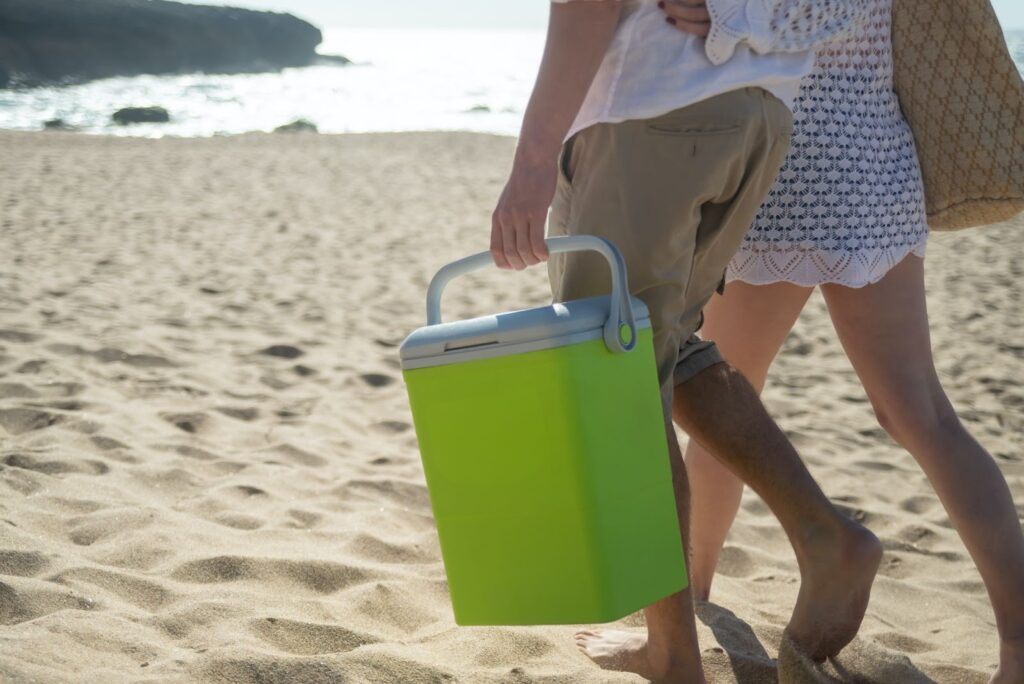 People who have tried out car trips know that only a few dining options are available. Therefore, it's best to keep a stock of your snacks. Keeping a cooler beside the driver's seat is terrific because travelers need to stay hydrated and maintain fresh food.
This cooler ensures easy access to more affordable and healthful selections of food and snacks during your trip. The cooler keeps your food and beverages at the ideal temperature and is particularly crucial for storing foods that can't withstand the weather.
5. Car Organizer
A car organizer helps you set up your road trip necessities at the back of the passenger's or driver's seat, where they are easily accessible. The multifunctional storage sections in this seatback organizer help reduce the burden of packing.
There are several places to keep important stuff for your trip, like keys, phone accessories, medications, etc. When you arrange things you need in the car organizer creates space for other things in the trunk. It's ideal for arranging your clothing, shoes, toiletries, and other items you need to carry.
6. Window Shade
A window shade is a covering for protection that goes against the sun's rays. Cars can get hot if the sun's rays are directly on them. Including this window shade in every car trip packing list is essential.
These window shades absorb UV rays from the sun and maintain the car's interior at a suitable temperature. The shades are straightforward to install and available in different sizes and transparency levels.
7. Travel Pillow
If you aren't driving, falling asleep during a long car trip is expected, so you'll be glad to include a travel pillow in your car trip packing list. The best travel pillow should have supportive memory foam, a front clasp to keep it in place, and a washable, detachable cover. A neck pillow ensures you are comfortable and properly supported when you doze off in the passenger seat during long vehicle rides.
8. Sunscreen and Sunglasses
It's best to invest in a nice pair of sunglasses before your car trip to protect the eyes from the sun. You should pick a pair with polarization to reduce glare and offer UVA and UVB protection from the sun's rays.
Additionally, it's crucial to remember to use sunscreen if you spend a lot of time in the car protecting your skin from UV radiation. The sunscreen should offer protection for a long time, have a broad spectrum, and have a moisturizing effect.
9. Travel Trash Can
While traveling, trash may accumulate rapidly, and before you won't realize where to put your emptied snack wrappers, receipts, and car tickets. The ideal option is this portable trash can. Since you can collapse it, it hardly occupies any room when unused and keeps your car tidy.
10. Headphones
Using headphones on a road trip lets you take in the scenery while listening to music, audiobooks, podcasts, or radio. It's the perfect therapy when the journey starts to feel long. In most cases, headphones have excellent padding, making them more pleasant to wear for extended periods than earbuds.
Conclusion
The ideal road trip packing list should include first aid kits, car emergency kits, sunglasses, and others. The list ensures you have an enjoyable trip irrespective of how long it will last.