Top 5 All-Inclusive Resorts In California
The perfect way to have a relaxing and enjoyable vacation is at an all-inclusive resort. You won't have to worry about anything; even the smallest things will be taken care of essentially. 
At an all-inclusive resort, You simply pay for everything you'll need on your vacation in a single transaction. From your flight booking to lodging to meals at several restaurants, access to the beach and its amenities, use of the gym and spa, and the option of renting a vehicle or a boat. Plus entertainment and activities of your choosing. You have access to all you need to be comfortable and have a well-planned and enjoyable vacation.
California features a sizable region with a great deal of the most beautiful resorts you've ever seen, giving you everything you need to unwind, enjoy, and see, like the views from vineyards to mountain beaches. California resorts offer a wide variety of resort experiences.
With its exotic and elegant beaches, which satisfy all of your lifestyle needs, California resorts are certain to provide everything you need for any kind of vacation, be it a family trip, a couple's getaway, or a solo trip, at any price point, owing to their wide range of settings, sceneries, and leisure activities.
To spare you the effort and time-consuming process of searching for an all-inclusive resort, we've compiled a detailed list of all-inclusive resorts in California.
All Inclusive Resorts In California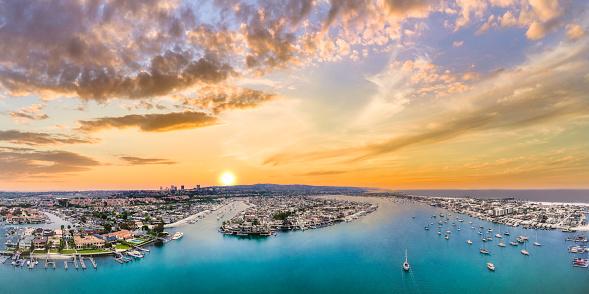 Sheraton Carlsbad Resort And Spa
The Sheraton Carlsbad Resort & Spa is located on Carlsbad Village's beach road, roughly an hour north of San Diego International Airport. Providing you with unique experiences throughout your stay, as the Pacific Ocean is a short distance from it.
Sheraton Carlsbad Resorts and Spa is an excellent resort for you to enjoy luxury while discovering Southern California. Enjoy spending the afternoon basking in the sun or unwinding at the pool, with water slides, a hot tub, and poolside restaurants. You can also unwind at the spa while enjoying the free WiFi throughout the entire resort.
Get to relax at the nearby parks and flower-filled gardens while also taking advantage of the Crossings at Carlsbad's 18 holes of championship golf space, which is among the top golfing experiences in Southern California.
Brisas del Mar, Inn at the Beach, Santa Barbara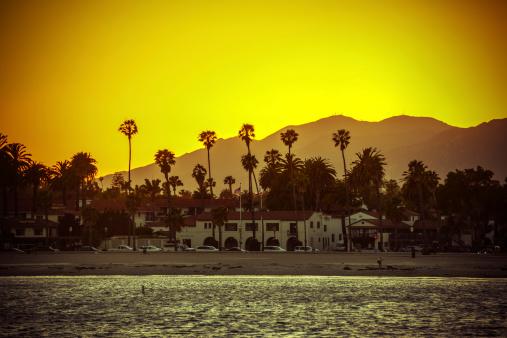 Located just a few minutes from Santa Barbara's palm-lined beaches and glittering yachting harbor, Brisas del Mar, Inn at the Beach offers a Mediterranean style for your vacation. With its golden shores and Santa Barbara's coastline attractions surrounding it, Brisas del Mar, Inn at the Beach offers you the private and elegant getaway you need. Plus,  you get to be treated to a glass of fancy wine and absolute local hospitality.
As you experience the beauty and excitement of Santa Barbara with days and nights in paradise. Free wine tasting, excellent dining, sunset cruises, wine region tours, and several recreational amenities are available, such as an outdoor swimming pool, a hot tub, a fireplace in the lobby, a WiFi connection, a gym, and friendly and professional assistance.
Post Ranch Inn, Big Sur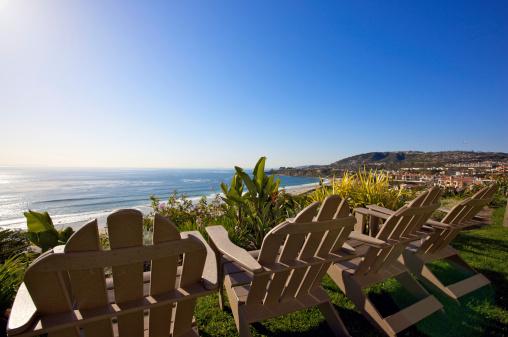 Post Ranch Inn is a modern luxury with adult-only, eco-friendly suites. This luxurious ranch-style resort Inn is on a cliff overlooking the Pacific Ocean, minutes from the Henry Miller Memorial Library. The distinctive architecture was created to blend in with its natural surroundings.
The Post Ranch Inn's rooms, suites, and treehouses have a traditional look with vintage furniture and are TV-free. They also offer wood-burning fireplaces and private balconies with a stunning view of the mountains and ocean. Features complimentary minibars, Wi-Fi, and iPod docking stations for you to enjoy a wonderful time.
There are complementary health activities like outdoor meditation and personalized hiking guides, the spa's organic treatments, and the beautiful indoor and outdoor infinity pools resting on the side of the cliff with amazing views.
Carneros Resorts and Spa, Napa
If you want to taste some of the world's greatest wines while viewing the gorgeous rolling green hills of California's unofficial wine capital, the Carneros Resort and Spa is the resort for you. It offers you a generous discount so you can save even more.
Carneros is located on 28 acres of gorgeous farmland in Napa Valley with around 100 luxurious cottages and suites, an outdoor eating area with spectacular views of the valley, as well as a hilltop dining room for breakfast and lunch, alongside the Boon Fly Café and the farm eateries.
Also, You get to enjoy your day in the adults-only outdoor hilltop pool, outdoor shower, and heated tiled floors in each bathroom, fitness center, and relaxing spa that offer excellent treatment. Additionally, Carneros features an elegantly furnished patio and free Wi-Fi in every suite or cottage.
Hilton San Diego Bayfront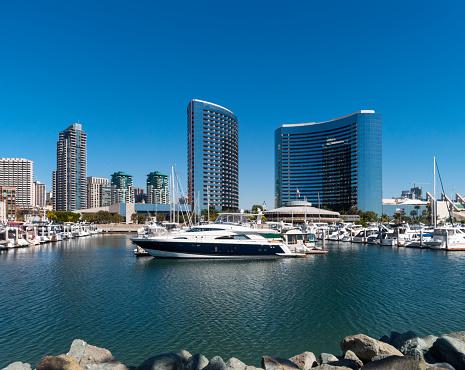 As soon as you arrive, Hilton San Diego Bayfront provides you with a personalized, urban coastal experience that is influenced by marine culture and has an incredible coastal feel. Located 7 minutes walk from Petco Park, the baseball team's home field and 10 minutes walk from the famous Gaslamp Quarter; this luxurious 30-story conventional hotel offers a view of San Diego Bay of Coronado island and the shipyard.
The Hilton San Diego Bayfront offers airy rooms with mini-fridges, flat-screen TVs, and Wi-Fi as well as an elegant waterfront restaurant serving international cuisine, a sports bar, a cafe, and a waterfront bar with a terrace. Also, a spa, a fitness center, kayak rentals, hot tubs, and an outdoor saltwater pool are further features.
Conclusion
Without a doubt, California is home to amazing and luxurious resorts that welcomes families and couples; it also provides a variety of all-inclusive-type packages designed to ensure you have an unforgettable experience. 
This indicates that whatever services you're searching for, you will certainly find them on-site, like medical facilities, stores, a vast range of dining and drinking establishments, entertainment, and much more. The staff at the resort tries to work extremely hard to fulfill all of your requirements as you unwind and create priceless memories.