Packing List For A Warm Holiday
Hey there, travel enthusiasts! Are you ready for some fun in the sun? Whether planning a beach getaway or a tropical adventure, a warm holiday is the perfect opportunity to unwind, relax, and soak up some Vitamin D. Planning a friendly holiday can be exciting. Still, it can also be stressful if you need help deciding what to pack.
While it's tempting to throw in your favourite outfits and hope for the best, a carefully planned packing list can help you avoid unnecessary stress and ensure you have everything you need for a comfortable and enjoyable vacation. This packing list covers everything you need to stay comfortable and stylish during your warm holiday. We'll review the essential clothing items you'll need, such as lightweight shirts, shorts, dresses, swimsuits, and cover-ups for lounging by the pool or beach.
Before you jet off to your dream destination, there's one crucial task that you need to tackle: packing! Don't worry, though; we've got you covered. In this article, we'll share our ultimate packing list for a warm holiday, so you can kick back, relax, and enjoy your trip without any unnecessary stress. So grab a drink, wear your favourite beach tunes, and get started!
Essential Items for a Warm Holiday
Clothing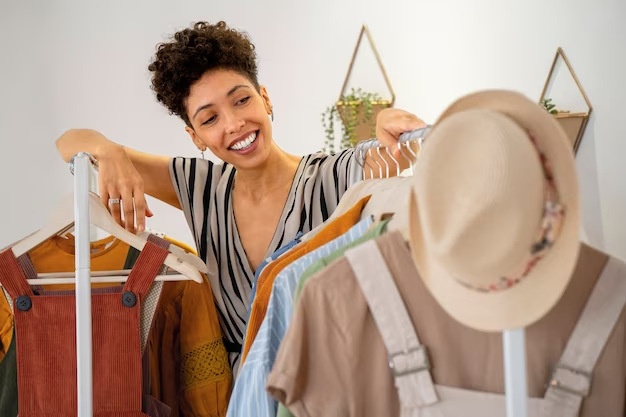 When packing for a warm holiday, choosing suitable clothing is vital to staying comfortable and enjoying your trip. First and foremost, opt for lightweight and breathable fabrics that will keep you cool in the heat. Natural materials like cotton, linen, and rayon are excellent choices, as they allow air to circulate and moisture to evaporate quickly. Synthetic fabrics like polyester and nylon can trap heat and humidity, making you feel hot and sticky.
Next, consider the types of clothing you'll need for your trip. Shorts are a must-have for warm weather, and you'll want to bring a few pairs to mix and match with different tops. Flowy, lightweight blouses and shirts are perfect for staying cool while looking chic. Sundresses and maxi dresses are versatile and can be dressed up or down, making them an excellent choice for daytime exploring or nighttime dining. And, of course, remember to pack swimsuits and cover-ups, as you'll likely be spending a lot of time by the pool or beach.
Finally, remember to pack shoes and accessories to complete your warm-weather vacation look. Sandals or flip-flops are essential for beach or pool days, while comfortable walking shoes are essential for exploring your destination. A lightweight jacket or cardigan is also suitable for cooler evenings or air-conditioned spaces. And remember to pack a hat and sunglasses to protect yourself from the sun. With these clothing items in your suitcase, you'll be ready for any adventure your warm holiday has in store.
Toiletries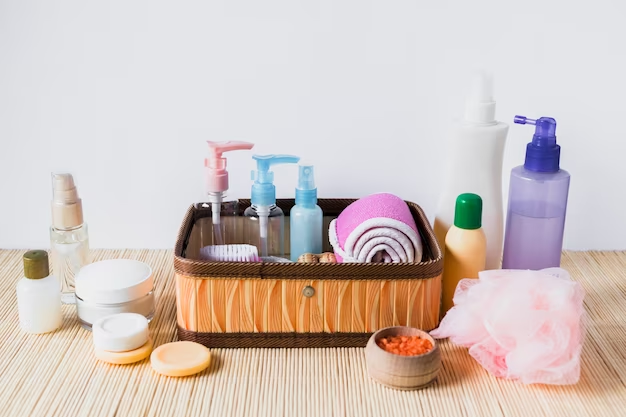 When packing for a warm holiday, toiletries are just as necessary as clothing. Whether lounging by the pool or exploring a new city, staying clean and protected from the sun and other elements is important. Here are some essential toiletries to pack for your warm holiday:
Sunscreen
is an essential item to pack for a warm vacation. Look for a broad-spectrum sunscreen with an SPF of 30 or higher, and remember to reapply throughout the day.
Insect repellent
Depending on your destination, you may need to protect yourself from pesky bugs. Look for a repellent that contains DEET or picaridin and apply it before heading outdoors.
Moisturizer
The sun, salt water, and chlorine can dry your skin, so it's essential to pack a good moisturizer to keep your skin hydrated. Look for something lightweight and non-greasy so it won't feel heavy in the heat.
Shampoo and conditioner
Bring travel-sized bottles of your favourite shampoo and conditioner to keep your hair clean and healthy on your trip. If you plan to swim a lot, consider packing a clarifying shampoo to remove chlorine and other chemicals from your hair.
Toothbrush and toothpaste
Remember to pack your dental hygiene essentials! Look for a travel-sized toothbrush and toothpaste to save space in your suitcase.
Deodorant
Stay fresh and smell good with a travel-sized deodorant. Opt for one that's antiperspirant to help combat sweat in the heat.
By packing these toiletries, you'll be able to enjoy your warm holiday without any discomfort or worries about sunburn, insect bites, or dry skin.
Accessories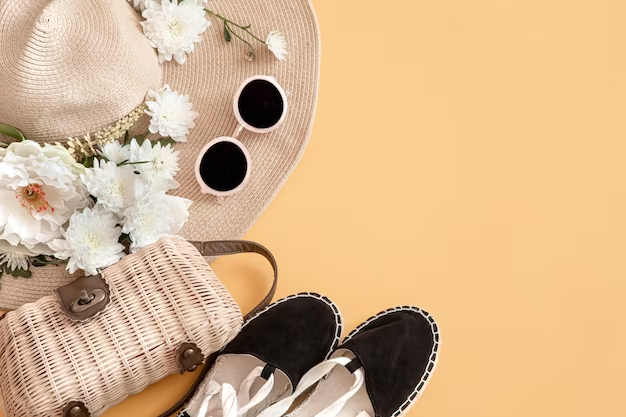 Accessories can take your warm holiday outfits to the next level and add the perfect finishing touch. Here are some must-pack accessories for your next friendly vacation:
Sunglasses
Protect your eyes from the sun's harsh rays and add a stylish touch to your outfit with sunglasses. Look for a pair with UV protection for maximum safety.
Hats
Not only do caps protect your face and scalp from the sun, but they also add a chic touch to any outfit. Bring a wide-brimmed hat for maximum coverage or a trendy bucket hat or baseball cap.
Jewellery
Lightweight and easy-to-pack jewellery can elevate any outfit. Think colourful beaded necklaces, statement earrings, and stackable bracelets.
Scarves
Scarves can be worn as a headband to keep your hair off your face or tied around your neck for a pop of colour. They can also double as a cover-up or sarong at the beach.
Bags
A stylish backpack is essential for carrying your essentials around during the day. Opt for a lightweight, cross-body style for maximum comfort.
Sandals
Sandals are a must-have for any warm vacation, and there are many styles to choose from. Flip-flops are perfect for the beach or pool, while strappy sandals can dress up any outfit.
By packing these accessories, you'll be able to create a variety of stylish looks with just a few key pieces. Plus, they're easy to pack and take up only a little space in your suitcase.
Conclusion
Packing for a warm holiday can be a breeze with a well-planned packing list. Focusing on crucial categories like clothing, toiletries, and accessories allows you to create a versatile wardrobe that can take you from lounging by the pool to exploring a new city quickly. Remember to check the weather forecast for your destination and consider any planned activities when packing, so you can be prepared for any scenario.
Remember, the key to a stress-free holiday is to pack smart and keep it simple. Stick to versatile pieces that can be mixed and matched, and only pack the essentials. By following these tips and using our suggested packing list, you'll be able to enjoy your warm holiday to the fullest without any worries or discomfort. So go ahead and start packing for your next adventure in the sun!