Holiday Packing List For Men
Hello there, gentlemen! Are you excited for your upcoming holiday? As you prepare for your trip, one of the most essential tasks on your checklist is packing. But where do you begin? With so many things to consider, packing can be a daunting task. That's why we're here to help! In this article, we've compiled a comprehensive holiday packing list specifically for men, so you can feel confident that you're packing everything you need for your trip.
We understand that every holiday is different and requires different essentials. That's why we have considered various holiday types, whether you're going to the beach, exploring a city or going on a hiking adventure. Our packing list covers all bases, from clothing and footwear to accessories and toiletries. We'll ensure that you don't forget anything crucial and that you're fully prepared for your trip.
So, whether you're a seasoned traveller or it's your first time travelling, our holiday packing list for men will make your packing process smooth and easy. We want you to unwind and take pleasure in your vacation without stressing out about forgetting anything. Take a coffee break then get ready to start packing!
Essential Holiday Packing Items For Men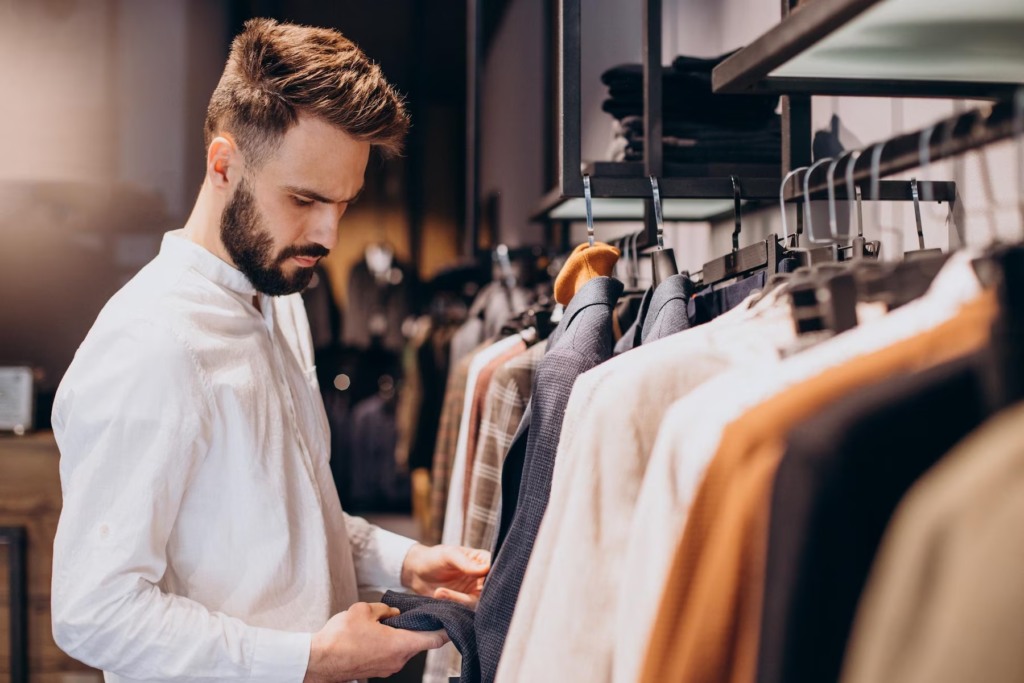 Clothing
When it comes to packing clothing for a holiday, men should keep a few things in mind. First and foremost, it's essential to consider your destination's climate and weather conditions. This will determine the type of clothing you need to pack and the quantity. For example, if you're going to a warm and sunny location, you'll want to pack lightweight and breathable clothing.
Secondly, you should consider the activities you'll do on your trip. If you plan outdoor activities like hiking or walking, you'll want to pack appropriate clothing and footwear to keep you comfortable and protected. On the other hand, if you spend most of your time relaxing on the beach or by the pool, you'll need to pack swimwear and casual clothing.
Some essential clothing items that men should pack for a holiday include t-shirts, shorts, trousers, swimwear, and underwear. It's crucial to pick pieces that can be combined and matched to create various looks. This will enable you to pack more effectively and help you conserve room in your luggage. Additionally, it's always a good idea to pack a few extra clothing items in case of unexpected weather changes or spills.
By considering the climate and activities of your destination and packing versatile clothing items, you can ensure that you're prepared for any situation on your holiday. With the proper clothing, you'll enjoy your trip to the fullest and feel comfortable and confident throughout your travels.
Footwear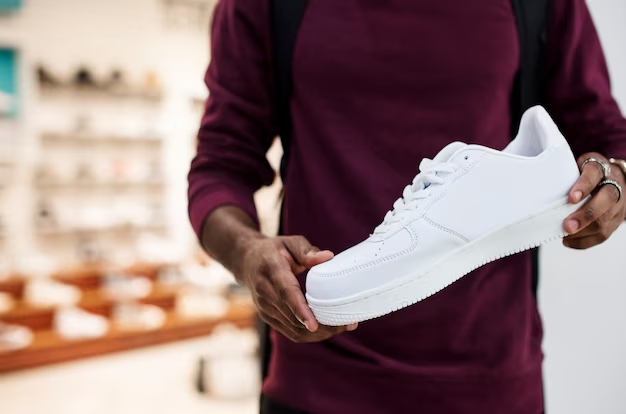 Choosing the right footwear for a holiday is crucial, as it can affect your overall comfort and enjoyment during your trip. It's important to think about the activities you'll be participating in while traveling, as well as the climate and terrain of your location, while choosing footwear for men. Here are some essential footwear items that men should pack for a holiday.
Firstly, walking shoes or trainers are a must-have for any holiday. They're versatile and comfortable, perfect for exploring new cities, walking, or taking light hikes. Due to the likelihood that you'll be doing a lot of walking, it's critical to select shoes that offer appropriate support and cushioning. Sneakers or running shoes are great options, as they're lightweight and comfortable.
Packing a pair of hiking boots is essential if you have any significant hiking planned.These provide more support and protection for your feet, making them suitable for rugged terrain and longer hikes. Make sure to break them in before your trip to avoid any blisters or discomfort.
Lastly, flip-flops or sandals are great for lounging by the pool or beach. They are lightweight, simple to put on and take off, and offer ventilation for your feet. Choose a pair with good traction to prevent slipping on wet surfaces. Packing a combination of walking shoes/trainers, hiking boots, and flip-flops/sandals ensures you're prepared for any activity or terrain on your holiday. Select fitting shoes that are comfortable, and break in any new shoes before your vacation to prevent discomfort.
Accessories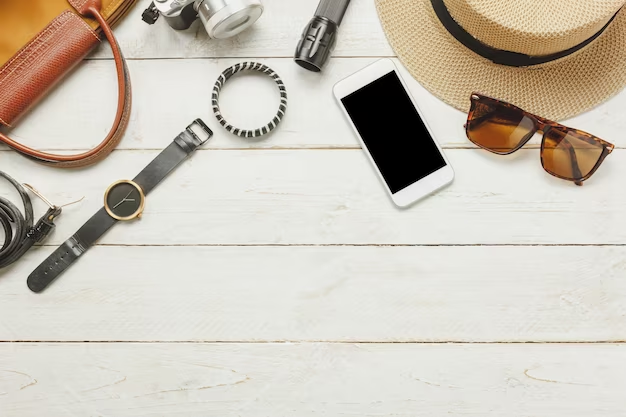 In addition to clothing and footwear, packing the perfect accessories can make a huge difference in the comfort and convenience of your holiday. Here are some essential accessories that men should consider when packing for their next holiday.
Firstly, a watch is a practical, stylish accessory worn with any outfit. It's particularly useful for keeping track of time when exploring a new city or going on day trips. Consider bringing a water-resistant watch if you plan on spending time in the water.
Secondly, sunglasses are a must-have for any sunny holiday. They provide protection for your eyes from harmful UV rays and add style to your outfits. Pick a pair that fits well and gives good coverage for your eyes. A hat or cap is another helpful accessory that provides shade and sun protection. It's particularly important if you'll spend a lot of time outdoors or participate in outdoor activities. A lightweight, breathable hat can help keep you cool and comfortable in hot weather.
Other accessories include a beach towel, sunscreen, and a beach bag. A beach towel is essential for relaxing by the pool or beach, and sunscreen will protect your skin from sunburn. A beach bag can carry all your essentials, such as a book, sunglasses, and a water bottle.
Toiletries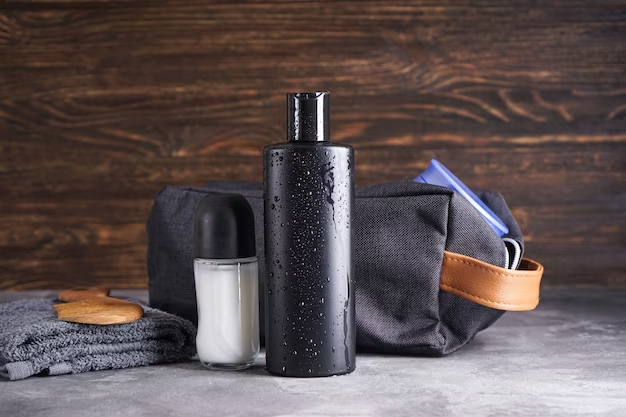 When packing toiletries for a holiday, it's important to bring the essentials while also considering space and weight restrictions. Here are some essential toiletries that men should pack for their next holiday.
Firstly, shampoo and conditioner are must-haves for keeping hair clean and healthy. Choose travel-sized bottles or decant your favourite products into smaller containers to save space. If you have specific hair concerns, such as dandruff or dry scalp, pack a product that addresses these issues.
Body wash is a more convenient and hygienic alternative to bar soap. Packing is also more accessible, as you can choose a travel-sized bottle. Look for a body wash that is gentle and moisturizing, especially if you have sensitive skin.
Moisturizer is another essential toiletry that can help keep skin hydrated and healthy. Choose a lightweight, easily absorbed product that provides SPF protection if you spend time outdoors. Don't forget to pack a toothbrush, toothpaste, and deodorant to keep you feeling fresh and clean.
By packing these essential toiletries, you can ensure that you'll be able to maintain your hygiene and grooming routine on your holiday. Remember to pack only what you need and choose travel-sized products or decant your favourite products into smaller containers to save space. You can feel confident and comfortable throughout your travels with the right toiletries.
Electronics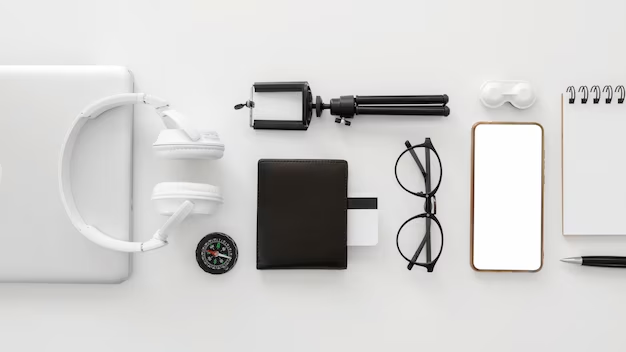 Electronics have taken on a vital role in our lives and are just as necessary when traveling as they are at home. Here are some essential electronics men should consider when packing for their next holiday.
Firstly, a phone charger is an absolute must-have when traveling. Make sure to pack a charger compatible with your phone, and consider bringing a portable charger as well for when you're on the go and away from a power outlet.
Secondly, a camera is a great way to capture memories and experiences from your holiday. Whether it's a simple point-and-shoot camera or a more advanced DSLR, bring one that suits your needs and preferences. Headphones are another essential electronic item to consider. They can provide entertainment during long flights or car rides and can also be helpful for tuning out noise when you're trying to relax or get some work done. Choose a pair that is comfortable and has good sound quality.
Finally, bringing any necessary adapters or converters for your electronics is important. Different countries have different types of outlets and voltages, so make sure to research the electrical system of your destination and bring the appropriate adapters. By packing these essential electronics, you can ensure that you'll be able to stay connected, capture memories, and stay entertained throughout your holiday. Remember to pack only what you need and ensure your electronics are fully charged before you leave. With the right electronics, you can make the most of your travels and stay connected to the world around you.
Travel Documents
It's important to ensure that you have all the necessary travel documents. Here are some essential travel documents that men should consider packing for their next holiday.
Firstly, a passport is an essential travel document when travelling internationally. Before you depart, verify that your passport is still valid for the entire period of your trip by checking its expiration date.
Additionally, make a copy of your passport and keep it in a separate location, such as your hotel room safe, in case it gets lost or stolen.
Secondly, travel insurance is an important document to consider when travelling. It can cover medical emergencies, trip cancellations, and lost or stolen luggage. Before you depart, make sure to purchase travel insurance, and always carry a copy of the policy with you.
Thirdly, having your boarding pass readily available when travelling by air is essential. While other airlines need you to collect your boarding card, some enable travellers to check in online and print their boarding passes prior to leaving for the airport. Make sure to check your airline's requirements and have your boarding pass easily accessible.
Finally, if travelling to certain countries, you may need to obtain a visa before you leave. Check the country's visa requirements before traveling, and secure the required visas.
Make sure to keep a copy of your visa with you at all times. By packing these essential travel documents, you can ensure a smooth and stress-free holiday. Remember to keep your documents safe and secure and to make copies of important documents in case of loss or theft. You can confidently travel and enjoy your holiday with the right travel documents.
Conclusion
Packing for a holiday can be an exciting yet overwhelming task, especially for men who may not have experience with it. However, men may pack well and make sure they have everything they need for a
relaxing and fun vacation by according to the tips provided in this article.
Every item on the packing list, from clothes and shoes to accessories and devices, has a specific use and can improve the vacation experience.
It's important to keep in mind the climate and activities of your destination when packing and to pack only what you need to avoid overpacking and unnecessary baggage fees.
Lastly, don't forget about essential travel documents such as passports, travel insurance, boarding passes, and visas. Having these documents in order can help ensure a smooth and stress-free travel experience.
With these tips, men can confidently pack for their next holiday and make the most of their travels. Have fun, take in the moment, and don't worry about the little things; shops and sellers are always open to buy lost items if necessary. Travel safely!