Best Tour Companies For Travel In 2023
Planning a vacation can be challenging, stressful, and time-consuming at times. If mishandled, you risk having a dreadful experience and terrible memories.
However, utilizing tour companies can make vacation preparation fun and stress-free. Regardless of the location you'd like to visit, what you'd like to experience, and what you wish to accomplish, there is undoubtedly a tour company capable of helping you make it a reality. You choose the unique vacation you want to for and relax to enjoy your well-deserved comfort.
Everything is handled for you, including your travel arrangements, lodging, intercity transportation, day trips, and even the adventures you plan to take; you won't have to worry about anything.
Additionally, tour companies offer assistance on the ground when you arrive at your travel destination, for emergencies, your adventure guide, and so on, which is one of the most significant advantages of using a tour company over planning your trip yourself. To take advantage of a tour company's incredible benefits, we've compiled a comprehensive list of the best tour companies for you.
The Best Tour Companies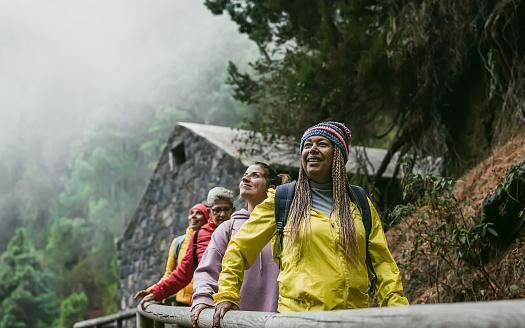 Classic Journeys
Classic Journeys is one of the best tour companies if you want to participate in cultural walking adventures and see the world up close. With an average of 10 travels per group, they provide the most authentic and culturally rich walking tours available anywhere in the world.
Activities like hiking, walking, and other similar pursuits are included at no additional cost. Also, they provide you with the best lodging, and while on your trip, you get to eat at historic locations like the locals.
Additionally, on your tour, they introduce you to the most memorable experiences and fascinating people like artisans, winemakers, chefs, naturalists, and more through their connections with knowledgeable local guides. Regardless of your trip preferences or tour activities, they provide a fun vacation experience.
Travel Talk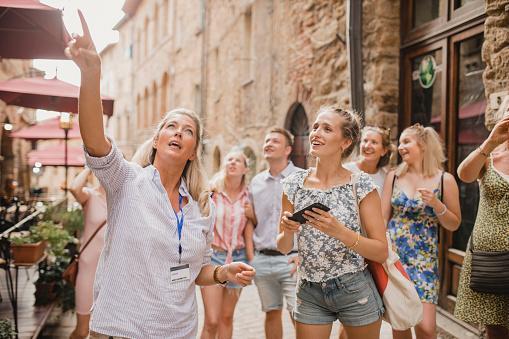 Travel Talk provides you with premium tours and one-of-a-kind experiences. Their primary goal is to make your trip unforgettable without exceeding your budget. Being frequent travelers, they know what makes up an ideal trip and incorporate all those components into their guided tours. With your safety and well-being as their top priorities, they created each trip to engage you in a unique and genuine culture.
You get to visit intriguing places on your tour with knowledgeable guides, which gives you a chance to socialize with other travelers who share your interests, and they offer you first-rate lodging and transportation. They also work hard to fulfill every requirement to provide you with the unique and authentic vacation experiences you deserve.
G Adventures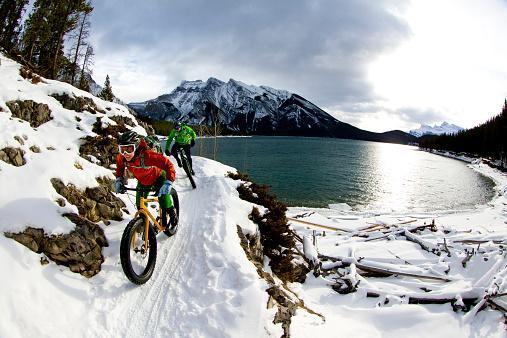 One of the best tour companies is G Adventures, well-known for its more affordable group excursions that travel the world and allow you to save up to 20% on tours. With G Adventures, you get to travel in small groups, often between 10 and 15, which makes your trip relaxing and pleasant.
Every trip offered by G Adventures includes a local guide, a considerable benefit as your focus is well-versed in all the towns and locations you want to see and can help you have the most incredible experience. Also, you may choose fun activities like hot air balloon flights, hiking, and so on to enhance your whole experience.
Intrepid Travel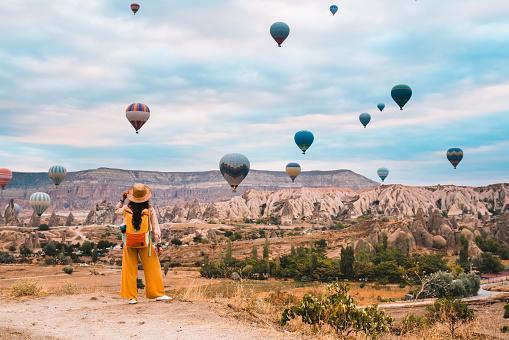 Intrepid Travel is one of the finest tour companies renowned for taking a proactive position in support of environmental protection and eco-friendly travel. Intrepid provides family-friendly trips in addition to many adventurous walking and cycling experiences.
Intrepid Travel offers small group trips with exciting activities, with an average of 10 like-minded travelers ensuring that you will feel safe in a crowd, and offering an environmentally friendly tour with local guides in every location. Additionally, Intrepid Travel provides three different travel options to accommodate various requirements, ages, and budgets.
The fantastic element of going on a tour with Intrepid Travel is having a genuine travel experience while boosting the local economy of your travel location by staying in locally-owned hotels, dining at locally-owned restaurants, and shopping at locally-owned stores.
InsideJapan Tours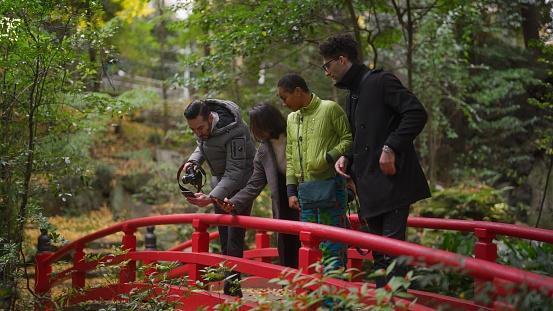 InsideJapan provides one-of-a-kind small group tours, self-guided excursions, plus additional events that will assist you in creating the vacation of a lifetime by experiencing Japan, seeing new places, taking in many cultural experiences, and road-testing their outstanding unique excursions.
A tour with InsideJapan leaves you with priceless memories you'll cherish forever. It also serves as an excellent inspiration for your upcoming trip to Japan, a groove of adventure, excitement, breathtaking scenery, and destinations that will make you yearn to travel the world. Also, their excursions are designed to explore, educate, and discover cultures that only a select few individuals have a chance to undertake.
Regardless of your budget or personal interests, the InsideJapan team offers unmatched guidance and assistance based on their years of experience working and traveling in Japan.
Conclusion
Taking a break to relax at a particular time to escape the hustle and bustle of daily life is very important for your health and spirit, so a vacation to refresh and create unforgettable memories is always a great idea. However, to have the perfect getaway where you can be free and have fun, you may need to use a tour company. We have highlighted some of the best ones we know and hope you enjoy trying them out.