Best Tips for Enjoying Road Trips With Your Kids
Going on road trips with your kids requires special skills. I can tell you this for free.
Traveling provides children of all ages with fresh educational, enlightening, and mind-blowing experiences. It's also a means for a bonding experience, especially one done as a family.
According to Children educator Pamela T. Chandler, when you travel with children, you give them something that cannot be taken away – exposure and a way of life.
However, road trips, especially ones with kids, can be a challenging experience.
This trip could seem like a lot with unexpected events, a complex packing list, a long list of travel requirements, and the potential for fussy kids. This article highlights the top tips to make road trips with kids much more enjoyable.
7 Tips To Make Road Trips With Kids More Enjoyable
Road trips with kids are a terrific experience. However, it could be an excellent test for your mental health if you try out one without proper preparation. Here are eight tips to make this trip a lot more enjoyable for everyone:
1. Start Out Early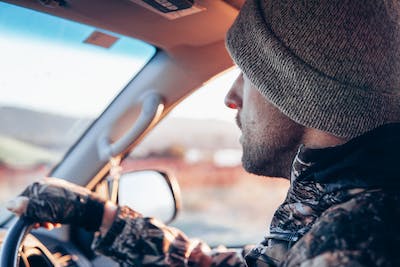 For a road trip with kids, you should seriously consider starting your trip very early. Starting your trip early in the morning—like at five in the morning—is a terrific idea and has many advantages.
This way, you don't have to worry about your kids, as they will spend the early morning hours catching up on their sleep, giving you fewer reasons to worry. In addition, you'd have traveled a considerable distance before the latter part of the morning, most times, with minimal traffic.
2. Fill the Kids in on the Journey
You should let your kids know about the trip, how long it would take, where you are heading, and the activities you have planned for the trip. You must fill them in on any specific driving regulations or deviations from the standard for this road trip.
It would help if you practiced these guidelines with your kids while doing errands or on the way home from school weeks to this road trip. They must be accustomed to this procedure, as you don't want to catch them unawares.
3. Pack Appropriately
Packaging for a vacation takes a lot of time, especially with children. Even though nobody wants to overpack, a few essential items might come in handy when traveling, especially with kids.
Making a list of everything you'll bring and checking things off as you pack can save your life. In this situation, a packing list comes in handy. This list ensures that you do not forget the important stuff.
You could let your kids decide on toys, fancy clothing, and favorite items. It's crucial to confirm before you leave the house that nothing improper gets snuck in.
4. Plan for Meals and Snacks
Plan for snacks and meals for your road trip in advance. Children often have unexpected hunger pangs, so you don't want to be forced to stop in the middle of nowhere and look for food.
Packing meals and snacks in advance allows you to include more nutrient-dense alternatives in their food packs. You could pack these meals in a cooler or separate individual lunch boxes for children. Ensure you include disposable items like napkins, plates, garbage bags, and cutlery.
By planning and packing meals, snacks, and water, you also save money from buying expensive stuff on the
5. Prepare To Keep Your Kids Occupied
You don't want to get the constant 'are we there yet?' bickering from your kids. Because of this, it's critical to plan activities to keep them engaged. Although most people will choose to read books, watch movies, or listen to audiobooks, you can devise creative ways to occupy your kids.
You can let your kids also try out crossword puzzles, painting, or drawing. Getting their creative juices flowing keeps them busy and interested and helps them pass a lot of time they might have otherwise spent whining. Joining in from time to time is a terrific idea.
6. Take Breaks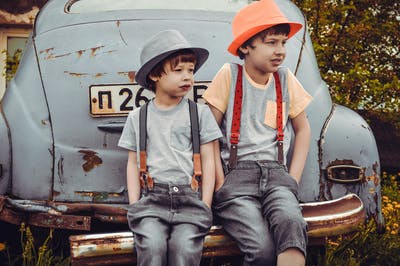 Long drives can be exhausting for kids.
Schedule breaks in your trips to give your kids the best experience. They get to walk free for a few minutes, stretch tired legs, and make bathroom stops.
You can outline an approximate time window when they can anticipate a break. The break time varies for different people. In this case, you have to do what works for you.
Don't forget to make impromptu stops to view beautiful and exciting scenery. Giving your children the option to select one or more break activities in advance is an even better strategy.
7. Don't Be Surprised; Be Prepared
Making a detailed strategy is crucial before a road trip. Plans for car troubles; performing a safety check on your car a few days beforehand is essential. But it'd help if you also prepared for the unforeseen.
Before starting a road trip, ensure your car is in good operating shape and that you have the supplies for a road trip.
Ensure you have a spare tire, the contact information for roadside support—first aid kits for accidents, anti-motion sickness drugs, and any children's prescription medications.
Trying out road trips with kids requires proper preparation. With these helpful tips mentioned above, all you have to do is relax and enjoy the experience.