Best Packing List Apps In 2023
Whether traveling for a family vacation, work, or even a solo trip, you should always create a packing list to ensure you have everything you'll need. To make the process even easier, check out our curated list of the best packing apps for 2023, which will help you organize your packing list and ensure you're fully prepared for your upcoming adventure.
Without a doubt, planning and packing for a trip may be time-consuming and exhausting. You may need to figure out how much to bring to avoid overpacking, what items are necessary and which aren't, or whether you've forgotten to pack anything essential, such as a toothbrush or certain travel documents.
It's usually helpful to have a companion in preparation, which is where packing list apps come in. They help you organize and remember what you packed and need to repack at the end of your trip.
App stores provide a more comprehensive range of packing list apps that help simplify packing for any travel. Picking the ideal one for your vacation can be difficult, though, given that so many of them exist.
Here are the best packing list apps to help you prepare for your trip.
The Best Packing List Apps On The Internet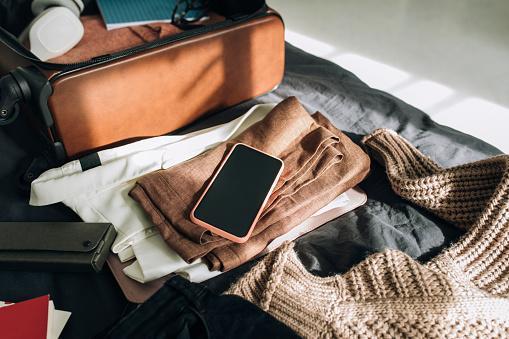 It is undoubtedly one of the best packing list apps. This app uses data-driven insights to help you prepare a packing list customized to you and your destination. It takes into account your destination's weather, frequency and length of visit, tourist activity, and availability of transportation in creating your list.
With a budget tracker and a travel itinerary note, everything you need to have a pleasant trip is in one place. It is available for free on both iOS and Android devices. The app also provides cloud storage to store and back up all your travel photos.
Its key features include
Unlimited Customised packing lists
Travel Budget Tracker
Car rental and Hotel search/booking
Travel Itinerary and To-Do List
Free app for both android and iOS
Travel Photo backup and storage
Packpoint App
One of the best packing apps, it guides you in choosing what to pack concerning the length of your travel, the location, the weather, and any activities you may have planned for your trip.
This tool is helpful for work trips and lengthy family vacations that typically require a lot of packing. It's easy to leave stuff behind, and the Packpoint app seeks to prevent this.
This app can help you pack light by checking the boxes for repeated essentials. The Packpoint app contains necessary features without adding unnecessary complexity. Some of the features include
It is simple to use and accessible on both iOS and Android.
It can help you pack less by scanning for repeats of the essentials in the boxes.
It features accessible and paid versions and a premium version with access to all your devices, costing about $2.99 per year.
And most importantly, you can customize both things and activities.
PackTeo
Another app to help with packing is PackTeo, which allows you to quickly compile a list of what you need to take on your vacation without forgetting anything important.
Also, PackTeo is well suited for creating custom lists; you can pick items from the main catalog and type in the things you intend to bring on your trip.
PackTeo offers the following features:
PackTeo is free to download and works with Android 4.1 and higher smartphones.
It considers how many and how much weight your things have.
It offers the possibility to create a packing list for many people ( a couple, a family list that covers kids and their toys).
Easy Pack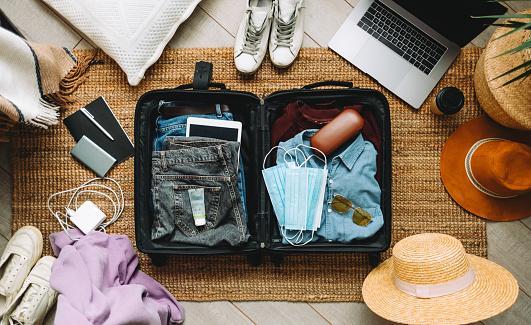 With its convenience, the Easy Pack application is excellent when traveling. The Easy Pack is a free packing planner that you can use for all types of trips and daily activities. It can be utilized as a planner because it also has a to-do list (checklist) of items you need to obtain and consider purchasing before your vacation to make sure you are organized and ready for your trip in advance.
The easy pack's features are as follows:
There are no in-app purchases, hidden fees, or options for premium services in the Easy Pack app. It is entirely free to use.
There is no limit to the number of lists you can make.
The easy pack works with Android 5.0 and higher-powered devices.
PackKing
PackKing is a fantastic tool to help you arrange your holiday packing lists. PackKing is an app that creates a tailored packing list based on the travel destination, scheduled activities, and mode of transportation, and even determines the weather conditions to help you pack appropriately and for other specific needs.
It doesn't matter if you're planning an overseas family vacation or even a holiday in the interior of your country. You can quickly and easily determine what items to include in your luggage for a work or vacation trip using PackKing. Here are some of PackKing's features:
The app features an area for to-dos.
The app is compatible with any smartphone or tablet running Android 4.4 or above ( iOS/Android), with $4.99 for Premium.
Ads and in-app purchases are present; the in-app purchase gives you access to features like multiple packing lists, the ability to reset and copy old lists, export to PDF and other applications, and eliminate adverts.
Packr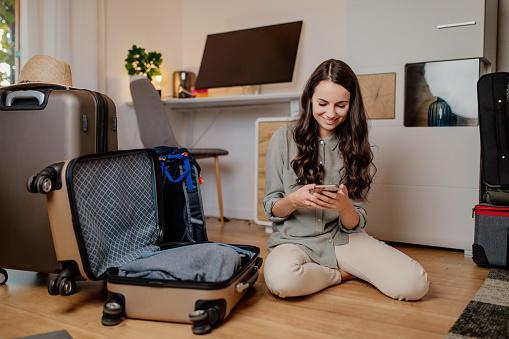 Packr is a top-notch packing app that is fantastic for extended vacations and multi-destination travel. This app gives you a daily summary of the weather forecast for the place you want to go. Additionally, it syncs with several of your devices, enables adding family members to the list, and is relatively user-friendly. Here are some of Packr's features:
With the paid version, you can include numerous locations in your list.
Free on iOS or $2.99 for the Premium version.
Incorporates local attractions and weather predictions.
Conclusion
Traveling is a memorable experience because it allows you to disconnect from the stresses of everyday life. It enables you to put your issues and anxieties behind you. You have unique life experiences by being familiar with new locations, societies, and lifestyles.
However, it would be best if you were prepared to have all of these experiences. With the help of one of the abovementioned packing apps, packing won't be difficult, and you'll have a fantastic trip with little or no worries.