Best Hotel Booking Sites
Booking comfortable lodging is one of the first things you should think of while planning a vacation, which should start as soon as you decide to get away from work, the stress of daily life, and other obligations to have fun and refresh. Your lodging decision will determine how successful your vacation will become regardless of how long it will last, where you'll be going, or perhaps even who you'll be traveling with.
Your chosen accommodation serves as your home away from home during your vacation; each day following your trip and vacation-related activities, you will return there to relax and refresh. Your vacation goals may be undermined if you choose an inappropriate housing arrangement, making your time away unpleasant.
We have compiled a comprehensive list of the best hotel booking sites to spare you time and the stress of looking for suitable vacation accommodations.
Here are the best hotel booking sites.
The Best Hotel Booking Sites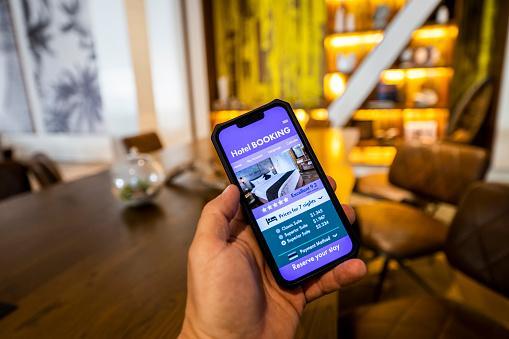 Hotels.com
Hotels.com is one of the most famous hotel booking sites on the internet. They provide hotel booking services through their network of regional websites.
To have people visit the site repeatedly and reach the highest levels of traveler satisfaction, the sites also offer loyalty programs, extra incentives like free nights and discounts, quick access to rewards, and lower hotel rates that you won't find on other sites.
With Hotels.com, you can choose from several hotel options covering independent and large chain hotels and self-catering in millions of locations worldwide. Also, they provide a one-stop outlet for information on hotel rates, amenities, and availability.
Booking.com
Another excellent website for hotel bookings is Bookings.com; It's a straightforward site where you can check for and book hotels, hostels, B&Bs, flats, and vacation rentals. It provides quick and easy accommodation alternatives worldwide with speedy verification of every booking.
Bookings.com has excellent customer experience officers available 24 hours a day to answer your questions and support you in more than 40 languages, conduct tens of thousands of transactions daily through its secure platform, and adhere to the tightest privacy standards to protect your privacy.
Additionally, Booking.com is notable for its low price guarantee and substantial discounts. You can save up to 10% off the base rate when your room type has a discount. Best of all, there are no additional booking fees or administrative costs.
HotelTonight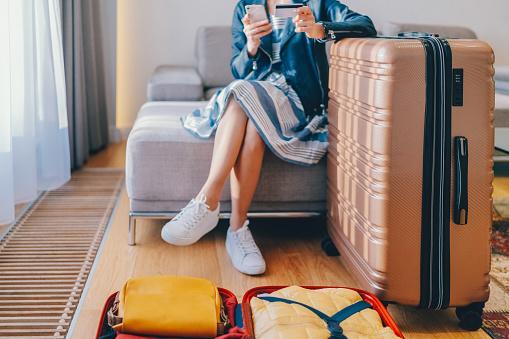 HotelTonight is an excellent hotel booking site for last-minute bookings and discounts.
Making last-minute bookings with HotelTonight is an excellent choice for your unique travel style, and you get to spend less time planning and more time engaging in new experiences.
This last-minute booking website will enable you to get lower prices during the busiest travel period. HotelTonight offers considerably discounted lodging rates ranging from 30 to 50% to suit your schedules.
Most importantly, the site is straightforward and will enable you to lodge at any incredibly great hotel while saving you a lot of money.
Hotwire.com
Another great site for booking hotels is Hotwire, which offers the most significant rewards and hidden deals. It provides high-value hotel offerings that suit your travel needs and last-minute hotel discounts. When you book a last-minute hotel deal with Hotwire, you can save up to 60%.
They provide affordable hotel discounts if you book without knowing the hotel's name to make the booking process delightful. Hotwire provides comfortable hotels that take an interest in catering to family, couples, business, and solo travelers.
Skyscanner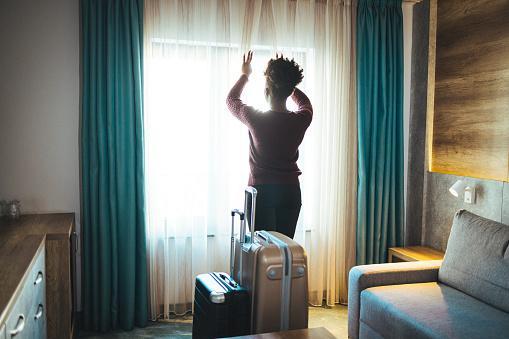 Skyscanner is a top-notch hotel booking site that sets itself apart from competitors because of its focus on inexpensive hotel deals, exclusive discounts, and other incentives.
Additionally, they thrive at providing last-minute offers for various lodging options, including local and international chains, revealing millions of rooms throughout the globe, negotiating exclusive rates with the best hotels in the world, and passing along the savings to you.
Skyscanner makes booking hotels for your wonderful vacation as easy as possible by assisting you in finding the finest alternatives available worldwide.
Agoda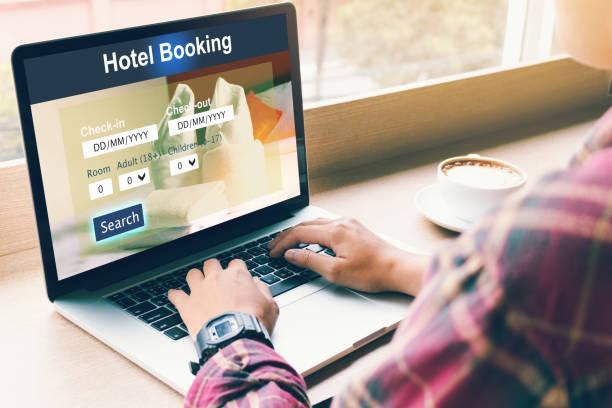 Agoda is a popular website for booking hotels and offers lodging alternatives in hotels and apartments. When you book a hotel through Agoda, you may take advantage of a unique secret deal program that gives you just two options for your deal: the starting price and the location. In this program, the hotel's name is kept a secret until the time of booking.
When you book accommodations via Agoda, unlike other booking sites, you can link your account with loyalty programs like your mileage program and a few airlines like Air France Fly Blue and American Airlines to receive incentives from them.
Also, Agoda offers significant vacation discounts if you stay longer: 20% for seven days, 30% for 14 days, and up to 40% for 28 days.
Conclusion
Hotel booking websites are great at helping you plan a stress-free trip when it comes to hotel accommodation; they save you a lot of worry, time, and money by giving you free services, hotel discounts, and excellent deals, in addition to saving you the hassle of going to different places and browsing for hotels before making your booking choice.
Interestingly, they give you 24/7 access to bookings throughout the globe as well as details on hotel facilities, room rates, and availability.
Also, these hotel booking sites offer support and solutions to all your inquiries on any hotel, including discounts and special offers, allowing you to select the perfect lodgings and amenities that meet your interests at home and overseas.