A Concise Holiday Checklist For Couples 2023
Love is everything you need for an unforgettable couple's getaway. That is why we have developed a comprehensive packing list to take the packing stress off you. Before entering your essential items, look at the following packing tips:
Checklist Tips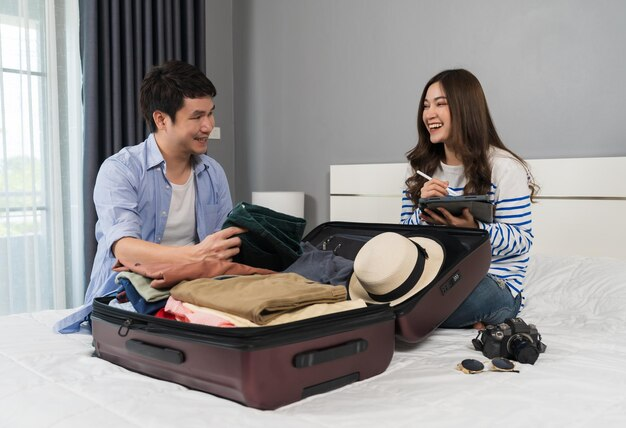 The following packing tip will come in handy on your couple's trip
Toiletries that are travel-sized are expensive. Instead, use refillable travel bottles; this way, you save money.
When traveling long distances, purchase necessities when you get there rather than packing them.
Your appliances may only function here. Sometimes, you will need a plug adapter, but make sure the voltage is appropriate for where you are going.
Bringing a reusable water bottle is more cost-effective and reduces plastic waste. Near the entrances of most airports are free water bottle-refilling kiosks.
While many airlines offer blankets, it's also a good idea to pack a scarf in your luggage.
Shoes contribute significantly to weight and bulk. Seek comfortable and well-suited shoes. Something you can dress up or down is ideal.
Things to bring for a couple's holiday: A packing list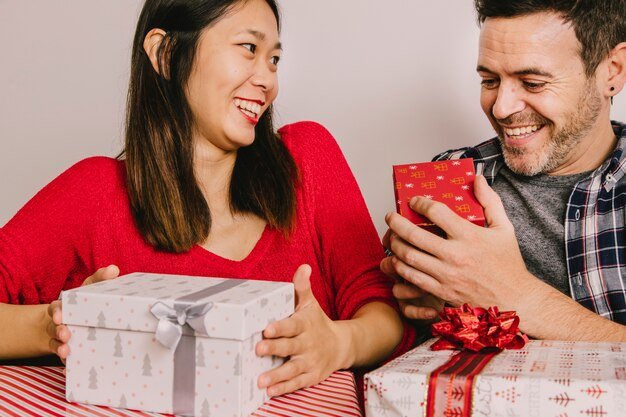 Your couple's gateway will be a trip you'll always remember, whether it's a two-week hike or a three-night cruise. Make it unique, then! Yes, you can pay the resort to scatter rose petals on your bed, but you could also prepare ahead and bring a few items to add more to your holiday. Ideas consist of:
Tealight candles, either battery-powered or real ones
Essential oils and massage oils
Lingerie
A tiny Bluetooth speaker and a collection of particular tunes for the honeymoon
A sincere love letter for your partner, or perhaps a few small notes left for them to discover
A tiny present to exchange
A notebook in which to record your memories
Checklist: Items to bring in your carry-on
Remember that delayed luggage delivery is a common occurrence, highlighting the significance of travel insurance. Stow in your carry-on everything you will need for your trip.
Driver's license or passport
Credit cards: Have you informed your bank that you will travel abroad? If you still need to do so, please do so.
Cash: Bring lots of cash if your holiday destination is at a resort or on a cruise.
Copies of all necessary travel documents, such as tickets, passports, visas, vaccination records, cruise documentation, etc. Although your phone can capture images of these things, physical copies could come in handy.
All paperwork needed to comply with COVID-19 travel regulations: These days, many well-liked couples locations need immunization records, health permission paperwork, specialty travel insurance, and more. For the most recent requirements for your destination, speak to your travel agent.
Documents for travel insurance: Seek out a travel insurance policy that covers typical couple holiday disasters like misplaced luggage, delays, cancellations or interruptions of travel, and medical emergencies.
Details for emergency contacts: Write down your family's contact information on a card you carry in your wallet or another easily accessible format.
A copy of the prescription and any prescribed drugs
At least one outfit change
Essential hygiene products (deodorant, toothbrush, toothpaste, and face wash)
Mobile phone and adapter
Books
List of clothes to bring for your holiday: A guide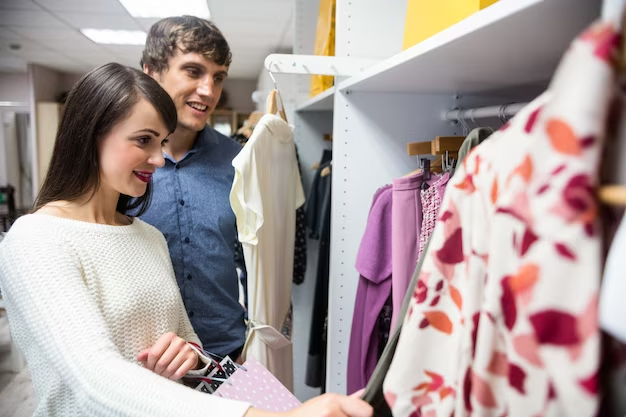 Bring stylish yet comfy shoes and clothing for wherever you're going. This includes clothes that work for a five-star restaurant and shoes for traveling that can be dressed up or down. Bring only four or five tops and two to three bottoms (trousers, shorts, or skirts) if you want to travel light. Then, carry individual laundry detergent packets to wash your filthy items.
For him:
Shirts with buttons down
Pull on a sports coat or blazer.
One elegant pair of pants
Elegant (yet still cozy) footwear
T-shirt
Casual pants or shorts
One or two swimsuits
PJs or sleepwear
Socks Undergarments
Minimum of one lightweight jacket, sweater, or sweatshirt
a raincoat
If necessary, wear outerwear during cold temperatures
One pair of sandals or flip-flops
One set of strolling shoes
Sunscreens
Spectacles on prescription or for reading
Cap
For her:
At least one elegant dinner ensemble with a coordinating scarf or sweater
Minimum of one lovely top
Lovely jeans or capris
One stylish pair of flats or heels
purse or little handbag
A few not-so-expensive jewelry pieces: If your jewelry draws the attention of burglars, you should leave it at home.
Casual tops and T-shirts
Casual dresses, skirts, pants, and shorts
One or two swimsuits
Cover-ups
PJs or sleepwear
Stockings
Underwears and bras
Minimum of one lightweight jacket, sweater, or sweatshirt
A raincoat
If necessary, wear outerwear during cold temperatures
One pair of sandals or flip-flops
One set of strolling shoes
Sunscreens
Sunshades for fashion and reading
Cap
Checklist: Personal and toiletry items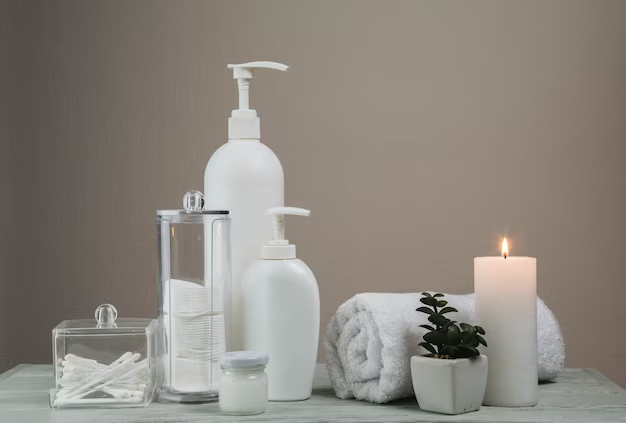 Although most hotels provide basic amenities like body wash and shampoo, there are some comfort items you can pack. Check the list below:
Hair products
Deodorant
Shampoo
Conditioner
Face wash
Body wash
Body lotion
Massage oil
Toothbrush
Toothpaste
Floss
Mouthwash
Razor
Extra blades
Shaving cream
Comb or hairbrush
Cologne or perfume
Nail clippers
Cotton swabs
Tweezers
Lip balm
Washcloth
Shower cap
Makeup, applicators, and travel brushes
Hand sanitizer or hand wipes
Body wipes
After-sun sunscreen
Insect repellent
Hair ties or bandannas
Pocket toilet paper or tissues
Feminine hygiene products
Birth control and contraception
Hair appliances for travel (straightener, curler, and dryer)
Travel iron or steamer
Checklist: First aid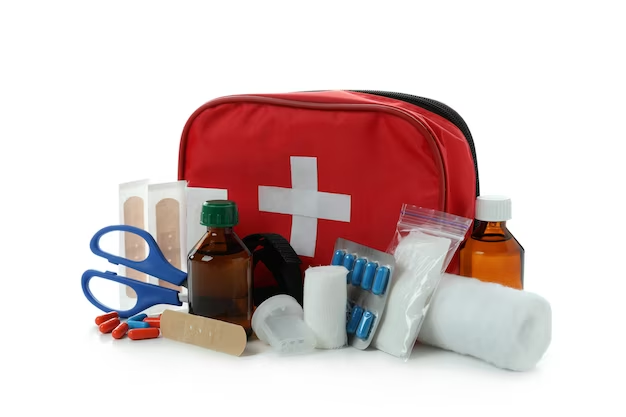 It is necessary to have a little first aid kit on hand to prevent having to search for a pharmacy at two in the morning when you are feeling ill. Make your kit or choose from pre-made kits available in handy sizes.
Basic Instructions for First Aid Page
Bring extra bandages (adhesive and non-adhesive gauze)
Antiseptic wipes
Blister pads (if you walk a lot)
Medical tape
Saline solution eye wash or drops
Disposable gloves
An emergency blanket
CPR mouth guard
Painkillers
Imodium diarrhea medicine
Antacid pills
Antibiotic ointment
Anti-itch cream
Cold and flu pills
Antihistamine
Motion sickness pills
Biting extractor (for outdoor excursions)
Conclusion
Finally, leave every worry about your relationships, job, and finances at home. You have this holiday to enjoy together, so don't allow disagreements to ruin it. Cheers to every minute! Happy packing!