6 Tropical Travel Destinations You'll Absolutely Love
If there's one thing about tropical travel destinations, it is that they are incredibly beautiful. If you crave the satisfaction of smooth, warm water, lush surroundings, dreamy beaches, and never-ending sunlight, then vacationing at a tropical location should be on your bucket list.
Some tropical locations hold cultural attractions, with many intriguing traditions, eye-catching architecture, and mouth-watering cuisines. Others have the most astonishing islands that have you stuck at the moment. A few more have several eco-friendly adventures and natural areas abundant with rare wildlife.
If these are some of the things you love to see on a trip, then the list below will be absolutely perfect for you!
Top Tropical Destinations for Your Next Vacation
The Maldives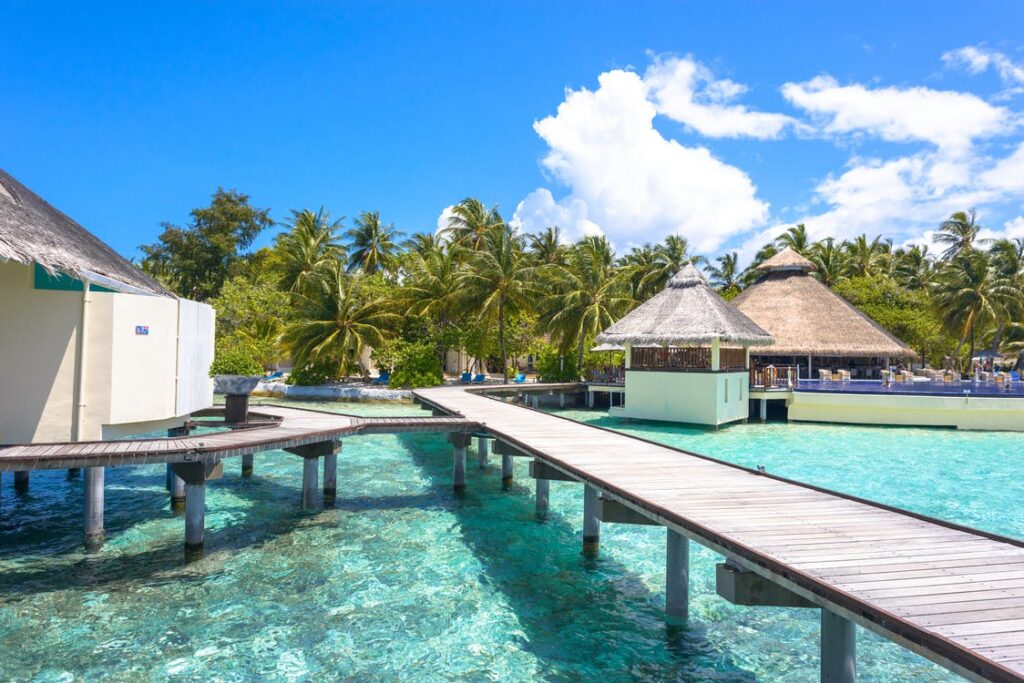 The Maldives is located across Sri Lanka and the Indian Ocean, southwest of India. It's usually referred to as the 'tropical paradise,' primarily because of its alluring beauty. This tropical [aradis is made up of different islands, each of which has its lagoon attached to it. Furthermore, there are beautiful white sand beaches on every island.
Along with top-notch diving and snorkeling, the Maldives also offers an excellent surfing experience. The best surfing location is usually the North and South Male atolls. Although Male is its capital city, many people prefer to stay on the far-flung tiny island, where the surrounding azure waters frame opulent hotels and snow-white beaches.
If diving in a warm sea is on your bucket list for this vacation, Maldives is definitely where you want to be. Other activities you can enjoy include swimming, boat cruise, big-game fishing, and much more.
2. The Abacos, The Bahamas
Unlike the hustle and bustle of the crowded tourist areas in Florida, the Abacos are very different. These serene islands in the Atlantic often referred to as the Family Islands or the Out Islands, are located a little over 300km east of Florida. British Loyalists founded these islands, and the vibrant and adorable colonial homes that line the winding alleyways exude their legacy.
At this place, you'll discover peaceful beaches with pine trees along them, thriving coral reefs, and tranquil fishing communities where golf carts and boats are the primary means of transportation. This location provides one of the best boating and sailing experiences.
There are some peculiar islands located in this place. The three-mile-long Green Turtle Cay has beaches and numerous hotels and resorts. Also, Elbow Cay is well-known for its stunning beaches. Tahiti Beach stands out as one of them. Furthermore, there are also other famous islands like the Man "O' War Cay, Treasure Cay, Walker's Cay, and Guana Cay.
Some other exciting activities you can enjoy on this vacation include sightseeing, mingling with the locals, fishing, diving, and several others. You'll undoubtedly release significant stress and tension on your trip because the beach also exudes restful and calming sensations.
3. The Dominican Republic
The Dominican Republic, popularly known as 'DR,' has a long and rich history of culture and tradition. Santo Domingo, the nation's capital, is home to stunning colonial architecture and enthralling history recognized by UNESCO.
This location is home to several of the Caribbean's most diversified ecosystems, including sweltering coral reefs, rainforests, arid deserts, mangrove swamps, towering green peaks, and savanna.
DR is located in the eastern part of Hispaniola island. However, this tropical destination spot is more than just all-inclusive hotels and beautiful beaches. There are several activities to enjoy including surfing, diving, sightseeing, snorkeling, and much more. Additionally notable are the cultural attractions.
4. The Andaman Coast, Thailand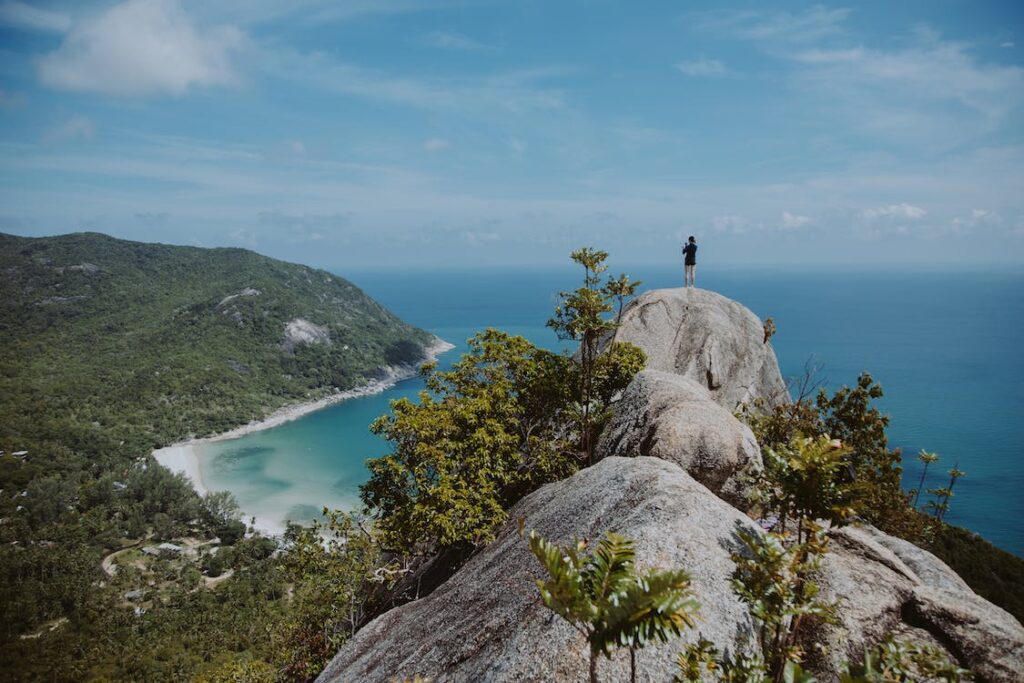 The magnificent islands of the Andaman Sea are easily accessible from the Andaman Coast. These lush limestone peaks rising from blue waters create one of the most breathtaking global seascapes.
These islands are part of the well-known Phuket Day Trip circuit, but if you travel farther, you may still find your little corner of paradise. Homestays from inexpensive seaside bamboo shacks to opulent villa-style resorts built on sea cliffs are all options for lodging. However, even the most luxurious resorts are often more reasonably priced here than in other tropical locations.
This travel destination is a terrific option if you want to experience the unique culture, spicy cuisine, and gorgeous landscape without going overboard on your spending.
5. Sri Lanka
Are you a regular tropical traveler? Sri Lanka definitely has something for you. The world-famous tea estates are another of Sri Lanka's top tourist destinations. For this vacation, it's essential not to pass up the opportunity to partake in a tea tasting up in the cold, mist-covered highlands to get a new perspective on this tropical destination.
When picking a budget-friendly destination, Sri Lanka is definitely on that list. Numerous adventures await you in this fascinating nation, including delectable ethnic food, nature, surf breaks, culture, history, and over eight UNESCO World Heritage locations.
6. Mauritius
Mauritius, a beautiful island paradise off the coast of Madagascar, is popularly referred to as the pearl of the Indian Ocean. The island has stunning volcanic scenery, and the silky-sand beaches are lined with opulent resorts with spas and golf courses.
Most visitors plan a vacation to Iles aux Cerf to laze around in the picture-perfect lagoon, but Le Morne beach, Flic en Flac, and Pereybere are standouts. Aquatic sports are among the best activities to enjoy in Mauritius because of the island's alluring blue ocean.
Swimming or snorkeling along the stunning beaches, diving the vibrant coral reefs off the island's west coast, kitesurfing, sailing, or scheduling a deep-sea fishing expedition are all options. To properly enjoy this trip, your checklist for holiday should have all that you need for this vacation.
You might also appreciate Mauritius for its numerous distinct plant and animal species. Furthermore, your taste buds will be delighted by Mauritius cuisine as it exhibits the island's valued heritage with influences from India, Africa, China, and France.
Are you ready for your next tropical vacation?