Packing Checklist: 5-Day Must-Pack Items For A Trip In 2023
Packing for a trip can be puzzling, but don't worry, we've got your back. We've compiled a list of items for any travel enthusiast, including versatile clothes and gadgets. Think of this checklist as a map to help you pack your suitcase well and enjoy your journey without worries. Get ready for a trip where you're well-prepared, comfortable, and confident as you explore the world.
The Ultimate 2023 Checklist For A 5-Day Trip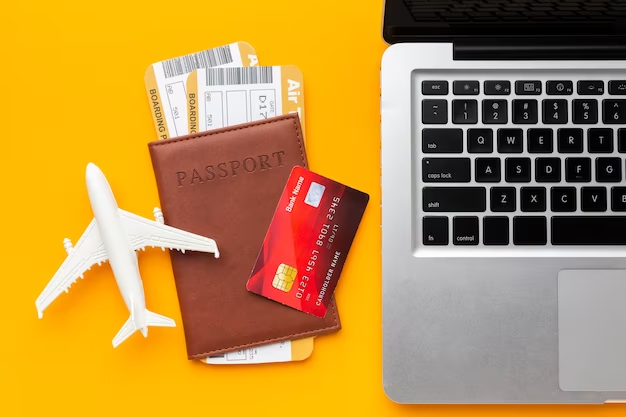 Travel Documents
Before you embark on your 5-day trip, ensure you've covered the essentials. Check out our must-have travel documents list;
Passport
Visa (If required)
Printed copy of return/onward flight
Personal ID
Health insurance document
Vaccine card (If required)
Cash and Credit cards
Emergency contacts and addresses
Transportation tickets
Travel insurance information
Reservations and itineraries
Hotel contact information
Clothing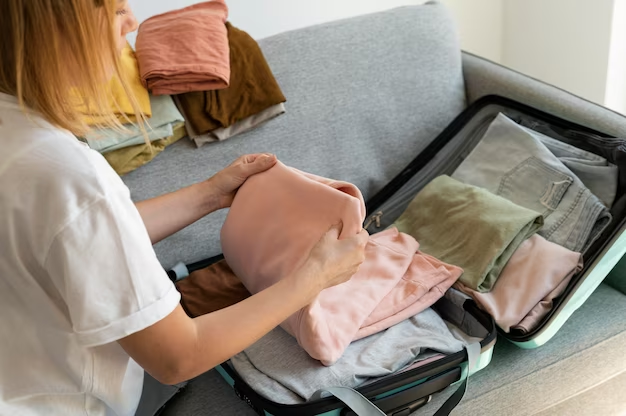 Here's a checklist of must-have clothing items for men, women, and children to ensure a comfortable and stylish trip.
Men's Wear
Underwear and socks for each day
T-shirts suitable for the destination's weather
Bottoms like jeans or shorts.
Lightweight jacket or sweater.
Sun hat or Winter hat
Sunglasses
Comfortable walking shoes.
Sleepwear.
Swimwear if needed.
Formal outfit (optional).
Women's Wear
Sufficient underwear
Bras
Sun hat or winter hat
Socks.
Tops and blouses, weather-appropriate.
Bottoms like skirts or pants.
A lightweight jacket or cardigan.
Comfortable walking shoes.
Sleepwear.
Swimwear (if relevant).
Optional formal attire
Sunglasses
Jewelry
Toiletry Bag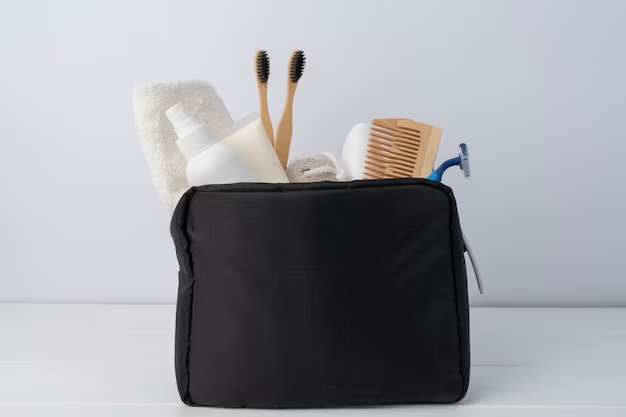 Ensuring you have proper toiletries can make your 5-day trip more comfortable and convenient. Here's a checklist of items to pack in your toiletry bag for a hassle-free journey:
Toothbrush and toothpaste.
Shampoo and conditioner (travel-sized).
Soap or body wash.
Deodorant.
Mini makeup-kit
Razor and shaving cream
Hairbrush or comb.
Sunscreen and lip balm with SPF.
First Aid Kit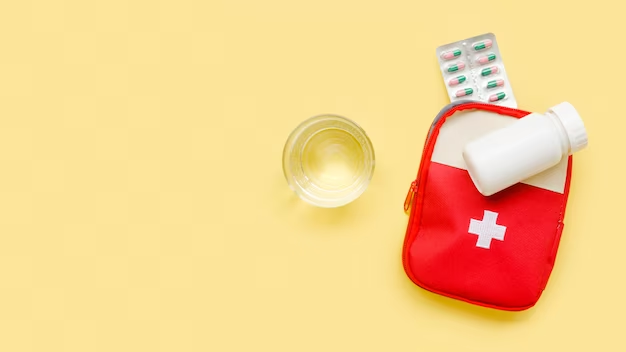 Health is a top priority, even on short trips. Be prepared for any minor bumps or scrapes with a well-equipped first aid kit. Here's what to include for a safe and enjoyable 5-day journey:
Adhesive bandages: For covering cuts and blisters
Antiseptic wipes or solution: To clean wounds.
Sterile gauze pads and adhesive tape: For more extensive injuries.
Tweezers: Useful for splinters or debris removal.
Scissors: To cut tape, gauze, or clothing if necessary.
Pain relievers: Such as ibuprofen or acetaminophen.
Antihistamines: For allergies or insect bites.
Thermometer: To monitor any fever.
Cotton balls and swabs: For cleaning and applying ointments.
Elastic bandage: To support sprains or strains.
Disposable gloves: For infection prevention.
First aid manual: Helpful for guidance in emergencies.
Personal medications: Carry your prescribed meds.
Gadgets and Entertainment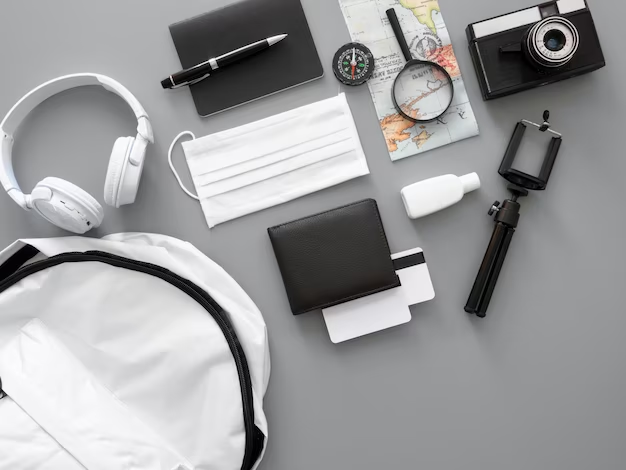 Smartphone
Travel Adapter
Portable charger
Laptop
Tablet or e-reader (if desired).
Camera and accessories.
Headphones or earbuds.
Books, magazines, or e-books.
Travel apps and maps downloaded on your device.
Safety Items
Here's a list of must-have safety items for a 5-day trip:
Money Belt or Hidden Pouch
Personal Safety Alarms
Travel Locks
Maps and Navigation Tools
Whistle
Flashlight
Multi-tool or Swiss Army Knife
Duct Tape
Reusable Water Bottle: Stay hydrated to avoid health issues.
Travel Umbrella or Poncho
Emergency Food and Water: Keep some non-perishable snacks and water if you're stranded.
Firestarter: Useful for outdoor activities or emergencies.
Must-Know Tips For Every Traveler
Research Your Destination:
Before you travel, do thorough research about your destination. Understand its culture, local customs, language, and significant landmarks. Knowing what to expect will help you plan and appreciate your destination better.
Pack Light and Smart:
Pack only the essentials and choose versatile clothing that can be mixed and matched. Overpacking can lead to unnecessary stress and baggage fees. Always consider the weather at your destination and pack the needful.
Stay Safe and Informed:
Prioritize your safety at all times by being aware of your surroundings and taking precautions. Keep your belongings secure and be cautious in unfamiliar areas. Stay informed about local safety guidelines, emergency contacts, and the location of your country's embassy.
Stay Connected and Organized:
Stay in touch with loved ones and have a backup communication plan in case your phone or other devices fail. Keep all essential documents (passports, visas, tickets, reservations, etc.) organized and have physical and digital copies. A travel wallet or organizer can be handy.
Embrace Flexibility and Open-mindedness:
Be open to new experiences and changes in your plans. Sometimes, the best moments of a trip come from unexpected opportunities. Be patient and adaptable when things don't go as planned, and try to immerse yourself in the local culture and way of life.
Conclusion
Having a well-thought-out packing checklist for a 5-day trip can significantly enhance your travel experience. You'll be better prepared to make the most of your journey while minimizing stress and inconveniences by ensuring you have the essential items you need, packing efficiently, and staying organized. So, whether you're exploring new destinations or revisiting familiar ones, a thoughtfully curated packing checklist is your key to a successful and enjoyable trip in the year ahead.