Best Resorts In Hawaii For Couples Getaway
Are you planning a couple's getaway to Hawaii?
A getaway is a fantastic opportunity for a couple to connect, strengthen, and liven up their loving relationship, revive their fascination for each other, and create priceless memories. Most of all, it provides an excellent medium to escape the stress of everyday life, which can occasionally obstruct your connection and prevent you from enjoying one another.
Hawaii is an excellent choice for a resort vacation. The beautiful Hawaiian island network of resorts provides various events and attractions, including multiple options for outdoor adventures.
Various activities are offered, ranging from kayaking and biking to heli-skiing, diving, and lots more, across all the chains of Hawaiian resorts.
Additionally, these resorts have stunning features (you may lose yourself in the natural beauty of these islands), extensive offerings, a wide range of services, and fantastic experiences to offer. This, however, makes selecting the ideal resort tricky.
Here are some incredible Hawaii resorts for couples to select from.
The Incredible Resorts In Hawaii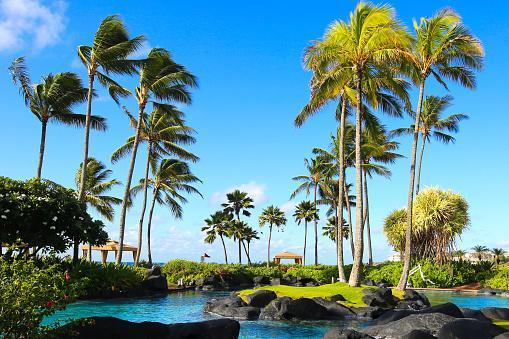 Four Seasons Resort Maui
An incredible getaway for couples to soak up the warm sunlight and cooling ocean breezes, Four-seasons Resort Maui is an all-inclusive resort that has provided exceptional services for decades.
Its various lodging choices include contemporary hotel rooms, generously sized suites, and magnificent oceanfront suites. Each room is designed to encapsulate the atmosphere of the island so guests can appreciate Maui's attractions in open space.
Also, the Four Seasons Resort Maui offers the following room styles, facilities, and services:
An average nightly room charge is $2,280.
A beachfront setting and a swimming pool.
Gym with both indoor and outdoor spaces, plus beach yoga.
Several eateries have mountain views.
Soundproof rooms with WiFi availability.
Parking facilities and bicycle rentals.
Grand Hyatt Kauai Resorts and Spa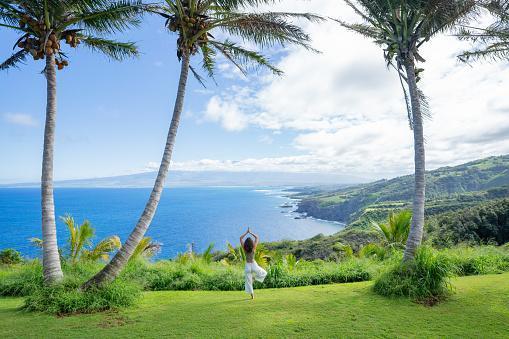 With its world-class Anara Spa, the Grand Hyatt Kauai resort is another fantastic opportunity to captivate yourself in the glamor of nature and rediscover happiness. It is near the Maha'ulepu Heritage Trail and the Poipu Bay Golf Course.
One of the most luxurious resorts on Kauai is the Grand Hyatt Kauai Resort. This luxury resort spreads over 50 acres of beautiful gardens in Poipu, Hawaii, on the warm south shore of Kauai.
The resorts welcome you with traditional Hawaiian architecture, spacious walkways, beautiful gardens, and outdoor spaces to soak up the tropical breeze. The resort is among the most elegant of the Hawaiian resort chain, with excellent poolside service, generously sized rooms with sleek furniture, and high-end bathing facilities.
Additionally, the Grand Hyatt Kauai Resort provides the following services:
A 24-hour front desk, concierge service, daily housekeeping, laundry, and dry cleaning services.
Offers hydrotherapy, massages, and body scrubs at the on-site spa.
They offer Yoga and aerobics classes at the 24-hour health club.
On-site Hawaiian cuisine seafood restaurant.
The rooms have an ocean view and Wi-Fi.
An average nightly room charges $719.
Turtle Bay Resorts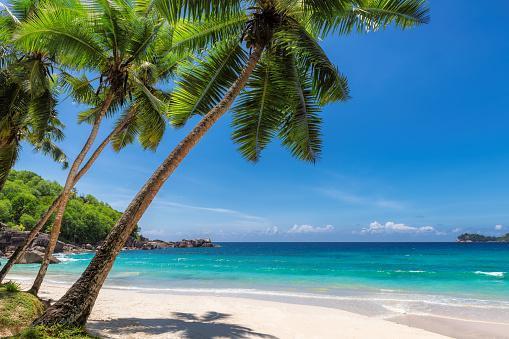 Turtle Bay Resort is an extraordinary, one-of-a-kind resort for couples to discover a deeper level of connection. It is located on Oahu's North Shore, around 55 minutes from Honolulu International Airport.
The Polynesian Cultural Center, historic Haleiwa Town, and other popular tourist attractions are within walking distance. Turtle Bay is an approximately 1,300-acre historical park with five miles of undeveloped shoreline and twelve miles of magnificent trails.
Turtle Bay provides romantic packages that include exclusive activities like couple's massages in coconut lava shells and romantic picnics, among other things. Turtle Bay has an extensive selection of accommodation options, which include budget-friendly rooms with stunning ocean views, spectacular beach houses, spa facilities, golf courses, and numerous dining options embracing local cuisine.
Additional features offered at the Turtle Bay resort include:
An average nightly room charges $678.
Swimming pools and a Private beach.
WiFi in all areas.
Parking on-site.
Bar, Spa, and Fitness center.
Tea/Coffee Maker in All Rooms.
The Royal Hawaiian, a Luxury Collection Resort, Waikiki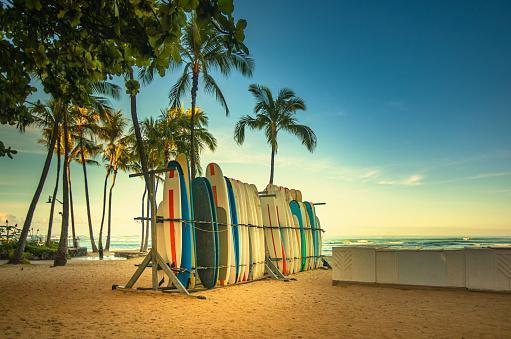 Royal Hawaiian is a Luxury Collection Resort that occupies a prime location on Waikiki Beach. famous resort in Honolulu, Hawaii, with one of the longest histories of any hotel in Hawaii. It introduced a new age of elegant resort tourism to Hawaii.
This iconic beachfront palace, commonly known as "Waikiki the Pink Palace," was built in 1927 at the center of Waikiki; the Royal Hawaiian resort offers premium services and is a warm destination for couples.
In addition to lavish romantic suites with breathtaking ocean views and private beachfront cabanas, this exotic resort offers a variety of cultural activities and some of Hawaii's most spectacular experiences.
The Royal Hawaiian resort provides the following additional features and services:
Exceptional restaurants and bars.
Wi-Fi in all rooms and public spaces.
Multi-lingual staff.
24-hour room service.
Doctors-on-call.
Currency exchange services.
Laundry and dry cleaning services.
Beach and pool services.
Fairmont Orchid, Hawaii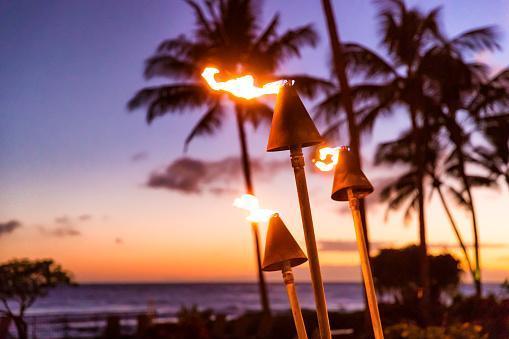 The Fairmont Orchid is a five-star resort and spa on the Hawaiian island of Hawaii. It is magnificently situated on the breathtaking Kohala Coast in the historic city on a private beach infused with heritage and heartfelt aloha.
This resort offers a genuine Hawaiian experience with luxury and beautiful landscapes. The style of each accommodation is created in subtle tones, complementing the surroundings.
The Fairmont Orchid provides all the fun-filled experiences a couple is seeking during a romantic getaway in Hawaii. Several nearby attractions with outstanding cuisines are waiting to be explored.
Fairmont Orchid offers the following additional features and services:
Private dining for couples.
Proposal and romantic packages.
Assistance with tickets and tours.
Daily housekeeping.
Laundry and dry cleaning services.
10 outdoor tennis courts and 18 holes of golf
Full Spa services.
24-hour front desk.
Conclusion
Hawaiian resorts are stunning tropical places for every couple to experience a much slower-paced and peaceful lifestyle with a spiritual connection to nature.
From the breathtaking white sand beaches, the majestic mountains, and the fascinating and endearing culture. You will, without a doubt, have a great time and create fantastic memories.