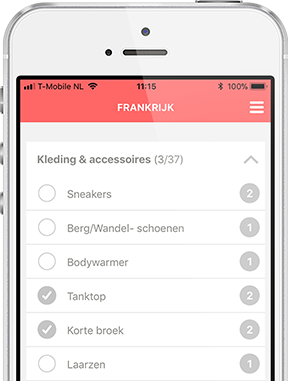 A Packing List Just for You
CheckandPack creates a unique and accurate packing list for each traveler. We use location based data insights to help you customize a list that exactly matches your destination.
Sign Up to create a checklist for your trip here
Get more on your travels from CheckandPack
EASY PACKING LIST

Easily generate a fully customized packing list with just a few clicks

TO-DO LIST

Stay ahead of your travel schedule and get the most done on your trip with our To-do List

NOTES

Love journaling during your travels? You'll love our app notes

Budget and Expenses

Keep track of your travel expenses within the CheckandPack app

ROUTE

Easily map out your travel route and get accurate weather forecasts with the route and weather feature

PHOTOS

What's a vacation without lovely photos? Backup all of your travel photos on our app and keep those beautiful memories alive.
Smart and Organized Travel
Say goodbye to forgotten toothbrushes and passports!


Everything you need to pack properly and stay organized on your trips are in the palm of your hand with the CheckandPack mobile apps.


Let us help you make your journey so much more seamless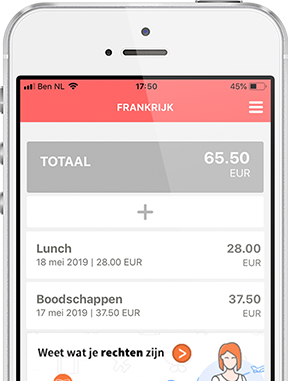 Your Holidays are Important to us!
We love for you to have the best time on your holidays and vacations. That's why we work hard to help you take care of the stressful planning and packing stage. So whether you need a beach packing list, a holiday essentials list or a simple staycation list, we can help you create one fully customized for your particular trip in just a few seconds!