10 Essential Items For Your Cruise Packing List
Thinking of creating your cruise packing list?
If you have been on a cruise before, then I am sure only two words describe your experience "Exciting Adventure." 
From exploring the contents of the big beautiful vessel to the adventure of waking up in a new city almost every day, there are indeed no boring moments.
However, the quickest way to ruin your fun is to leave an essential item at home.
I can see how challenging it can be to decide what you'll need for your cruise holiday without a packing list. Large cruises typically include everything you'll need but are typically more expensive.
Having everything you need is important, but you also want to ensure you carry only the necessary items.
The biggest challenge in preparing for a cruise is anticipating various events and weather conditions in the different locations you will be exploring.
To help you, I've created the ideal cruiser packing list, filled with all the necessities you'll require to have a tension-free vacation.
Here are the highly recommended items you need on your cruise packing list.
Essential Cruise Packing List
To have maximum fun on your cruise, here is a list of items that must be in your bag.
Footwears
When preparing for a cruise, bring a pair of comfortable walking shoes, either sneakers or flats, for walks in port.
For pool and beach days, you require sandals and flip-flops. However, it would be best if you had dress shoes for formal evening dinners on board.
Formal wears
Cruise lines frequently host formal evenings expecting guests to dress up for dinner. Check your cruise schedule to see if this policy applies to you and determine what the dress code will be.
Most cruise lines categorize formal wear as cocktail dresses, slacks, button-down shirts, and polished pantsuits. Sports jackets, suits, tuxedos, and full-length gowns are also popular.
Waterproof Phone Case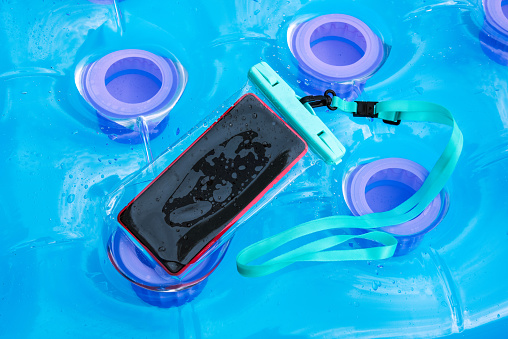 Water and sand are frequently involved in your cruising adventures. Even if you're hanging out with the family on the beach, you'll probably want to have your phone around.
On a cruise boat tour, a waterproof phone case is essential. Because it is not just waterproof but also sand and scratch-proof, it allows you to access your camera and touchscreen while your phone is kept safe.
A waterproof case is an absolute must-have for your cruise packing list.
Water Bottle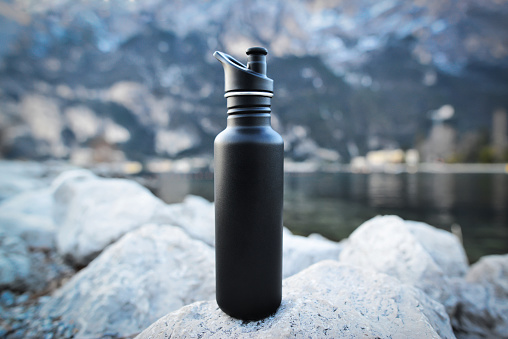 A refillable water bottle comes in handy for restocking at the water and beverage stations on your cruise ship and is essential for shore excursions.
Bottled water is usually unavailable on the ship due to environmental concerns.
Therefore, add an insulated water tumbler to your cruise packing list to carry it off and around the ship.
Sunscreen
Pack plenty of sunscreens because you might be surprised by how much sun you get while on a cruise. Choose a sunscreen that serves as a light moisturizer and sunscreen during the day if you're attempting to minimize the number of toiletries you bring.
You might notice how intense the sun is on a trip once it's too late. You must include Sunscreen in your cruise packing list.
Bags
After unpacking all your belongings, you will need to have a few more bags at hand for the various excursions that your cruise will undoubtedly include.
You'll need a backpack or a beach bag for carrying items while in the harbor.
Ladies should consider carrying separate handbags for daytime outings and evening occasions.
It would also make it easier to transport some items on your cruise packing lists, such as toiletries, sunscreen, and water bottles.
Battery Charger
Now is the perfect time to pack a charger in your luggage. You may easily forget, and the last thing you want is to go on a cruise and discover that your phone's battery is flashing red.
Staying connected is essential, so bring a power bank and a portable charger while you're out and about.
Because cruise lines now provide apps for your phone with beneficial functions like maps and schedules, you need a fully charged phone. You can also connect to the wi-fi to maintain contact with your family.
First Aid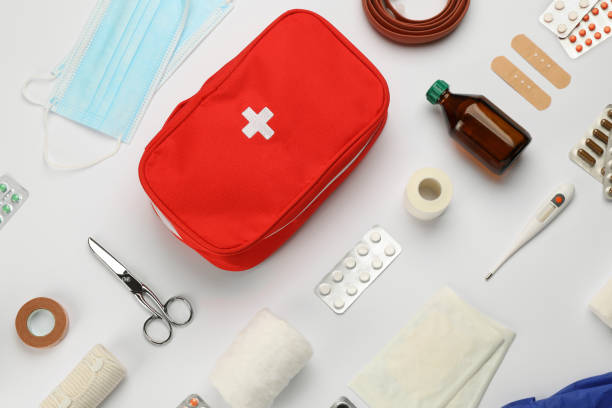 Anywhere you go, it's a good idea to have a first aid kit. You can't tell whether allergies can strike or when a stomach illness might strike.
Be sure to pack any prescription drugs you frequently take in your suitcase to have them with you as you cruise. I also recommend you pack a few over-the-counter drugs like painkillers and anti-inflammatory meds in case you require them.
Although there are medical facilities on every cruise ship, it's a good idea to bring these items with you on shore excursions, especially ones that involve active adventures.
Toiletries
On cruise ships, your cabin usually has certain essentials, including shampoo, conditioner, shower gels, and body lotions. However, it's difficult to predict how your skin or hair will react to the onboard items; you might not even enjoy the scent.
Also, if your daily routine includes using a variety of goods, from your morning routine to your nighttime routine, this would require you to bring quite a few items of your own, but trust me, it's worth it.
Sanitizers
 Even though washing your hands and using a hand sanitizer has always been important for protecting your health, It is now more important than ever because you are taking your cruise.
There are hand sanitizer stations put up all over cruise ships. You can only rely on what's on the ship after you board the trip or step into the cafeteria.
Always use your sanitizer to keep your hands clean in between hand washes.
Also, when choosing your sanitizer, get one that will keep your hands from drying out, such as a hydrating hand sanitizer.
Conclusion
Cruise packing can be difficult. I get it.
You not only have to think of all the dire circumstances, the several cruise events and shore excursions you would like to take part in, as well as temperature variations across the board and wardrobe standards that must be adhered to.