The Best Packing List For Bali Holiday In 2023
Are you getting ready for your Bali trip? Look no further because our ultimate Bali packing list suits everyone. It would interest you to know that Bali is one of the most famous islands in the Indonesian archipelago, home to an ancient culture known for its warm hospitality.
Bali is a province of Indonesia, popularly called the Island of the Gods. With its beautiful hills and mountains, the island's beaches range from palm-fringed white sand coasts on the island's south, such as Kuta, Nusa Dua, and Sanur, to the cliff-guarded hidden shores of Uluwatu, Padang Padang, Dreamland, and Bingin. Bali beaches also comprise striking black sands on the north and western shorelines, with sleepy, undisturbed coves in between.
Get ready for the adventurous ones because Bali offers whitewater rafting, diving, volcano hiking, jungle trekking, water sports, cycling, and many more fun and breathtaking activities.
Use this packing list to get ideas for what you should bring to Bali's most popular island.
The Ultimate Bali Packing List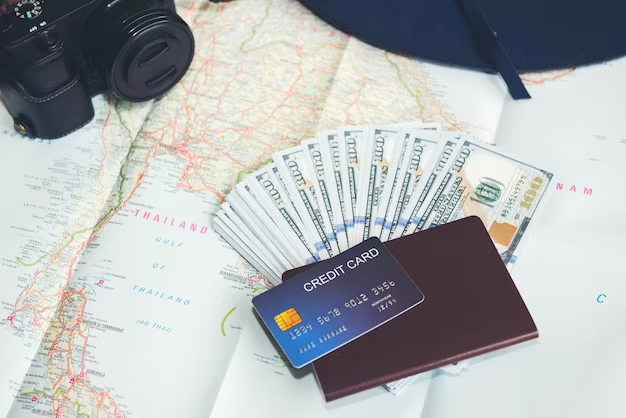 Travel Documents and Credit Cards
Before you travel, ensure you have all the necessary documents by checking the types of documents needed for your trip and double-checking each.
The following are necessary documents for your holiday:
Passport: A valid passport is required to enter Bali, Indonesia. Ensure your passport is current and has at least six months of validity remaining from your entry into Bali.
Visa: Visa requirements vary depending on your country of origin. Many countries, including the United States, are eligible for a free 30-day visa on arrival. Check with your local Indonesian embassy or consulate to confirm your visa requirements.
Travel insurance: Travel insurance is not mandatory for entry into Bali but is highly recommended. Make sure your travel insurance covers medical emergencies, trip cancellation or interruption, and any other unforeseen events that may occur during your trip.
Credit cards: Credit cards are widely accepted in Bali, particularly in tourist areas. Make sure to notify your credit card company before traveling to Bali to avoid any issues with transactions being flagged as fraudulent. Visa and Mastercard are the most widely accepted credit cards in Bali.
Driver's license: If you plan on renting a car or motorbike in Bali, you'll need a valid driver's license from your home country. International driving permits are also accepted in Bali.
Make sure to keep all of your travel documents and credit cards in a safe and secure place while traveling in Bali. It's also a good idea to make copies of your passport, visa, and other vital documents in case they are lost or stolen.
Also, ensuring you have cash and a reliable credit or debit card is crucial to a safe, successful, and enjoyable holiday experience. While most places in Bali accept credit cards, carrying some cash for small purchases and tipping is a good idea. You may also want to withdraw money from an ATM when you arrive in Bali.
Lightweight Clothes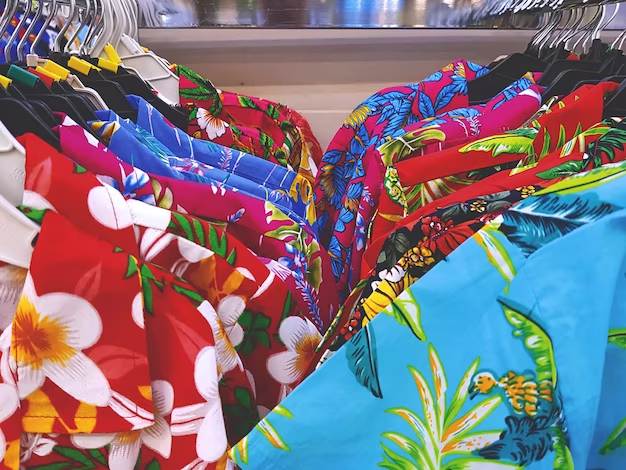 Bali is a tropical destination with a hot and humid climate, so you'll want to pack lightweight, breathable clothing that will keep you comfortable in the heat and humidity. Some good options include:
Cotton: Cotton is a natural fiber that is lightweight, breathable, and comfortable in hot weather. Look for cotton t-shirts, tank tops, and dresses that keep you cool and dry.
Linen: Linen is a lightweight fabric perfect for hot and humid weather. It is breathable and dries quickly, which makes it an excellent choice for beach days and outdoor activities.
Rayon: Rayon is a lightweight, silky fabric perfect for hot weather. It drapes well and is comfortable, making it an excellent choice for dresses and skirts.
Nylon: Nylon is a synthetic fabric that is lightweight, quick-drying, and wrinkle-resistant. It's an excellent choice for outdoor activities like hiking and water sports.
When packing lightweight clothes for a Bali trip, it's also essential to consider the cultural norms of the destination. Bali is a predominantly Hindu island, and visitors must dress modestly when visiting temples and other religious sites. This means covering your shoulders and legs with clothing that is not too tight or revealing.
Overall, the key to packing lightweight clothes for a Bali trip is to focus on items that can be layered, mixed and matched and dressed up or down to accommodate different activities and occasions. By packing smart and focusing on versatile pieces, you'll be able to stay comfortable and stylish throughout your Bali adventure.
Swimsuits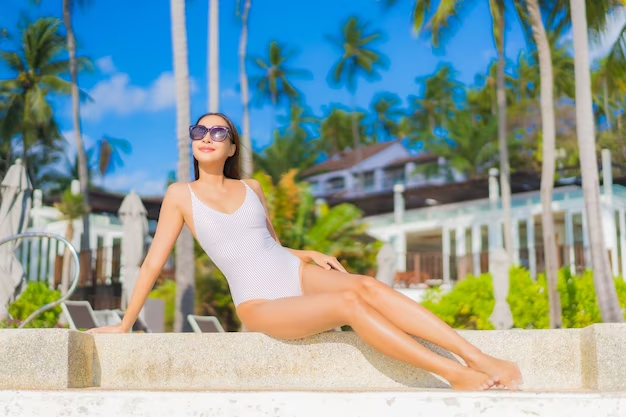 Bali has some of the most beautiful beaches in the world, so pack your swimsuits. Whether you prefer bikinis, one-pieces, or board shorts, you'll want to have them for swimming, sunbathing, and water sports. 
Here are a few things to consider when choosing swimsuits for Bali:
Activities: Consider what activities you'll be doing in Bali and choose swimsuits accordingly. If you'll be surfing or participating in other water sports, a one-piece or rash guard might be more appropriate than a bikini. A bikini or one-piece will work well if you are lounging on the beach or by the pool.
Coverage: Bali is a predominantly Hindu island, and visitors are expected to dress modestly when visiting temples and other religious sites. This means covering your shoulders and legs with clothing that is not too tight or revealing. Consider packing a swimsuit cover-up or sarong that you can wear over your swimsuit when needed.
Comfort: Choose swimsuits that are comfortable to wear for long periods. Look for styles with adjustable straps, soft materials, and good support.
Sun protection: Bali is located near the equator, so the sun can be powerful. Choose swimsuits with built-in sun protection, or consider packing a rash guard over your swimsuit.
Comfortable Footwear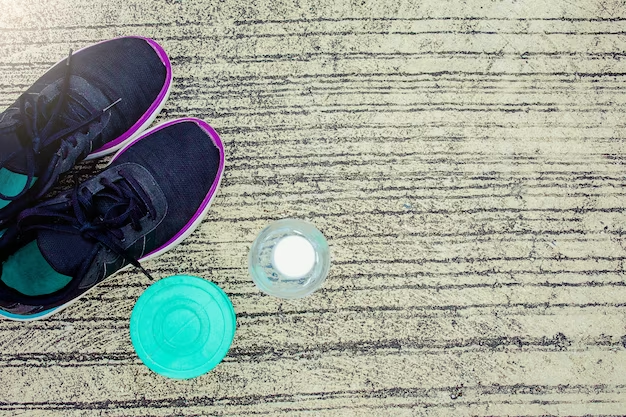 Bali is where you will be doing a lot of walking, so pack comfortable footwear such as sneakers, sandals, flip-flops, and walking shoes.
A few things to consider when choosing footwear for Bali:
Breathability: Bali can be very hot and humid, so choosing footwear that allows your feet to breathe is essential. Look for sandals or shoes made from leather, canvas, or mesh materials that allow air to circulate.
Support: Bali has a mix of activities, from hiking to beach days, so it's important to choose footwear that provides good support. Look for shoes with good arch support and cushioning to keep your feet comfortable on long walks or hikes.
Versatility: Bali has a mix of activities, so it's important to pack versatile footwear that can be worn in different settings. Look for shoes that can be dressed up or down depending on the occasion, like sandals or sneakers.
Durability: Bali has a mix of terrains, from sandy beaches to rocky trails, so choosing footwear that can handle different environments is essential. Look for shoes with good traction and sturdy soles that can handle uneven terrain.
By packing the proper footwear for your Bali trip, you'll enjoy all the island offers while feeling comfortable and supported.
Hats and Sunglasses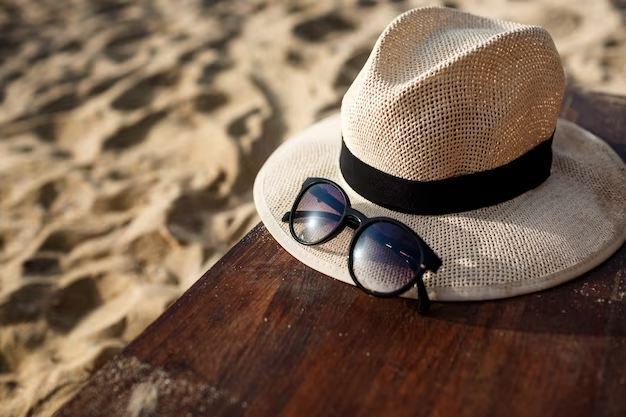 Pack a wide-brimmed hat and sunglasses to protect your face and eyes from the sun. Look for a hat made of lightweight, breathable materials like straw or cotton.
It's always a good idea to have such essential items at hand to shelter your face and protect your eyes from the sun because you can never predict how much sun you will be exposed to or its effects on your face and eyes.
Lightweight rain jacket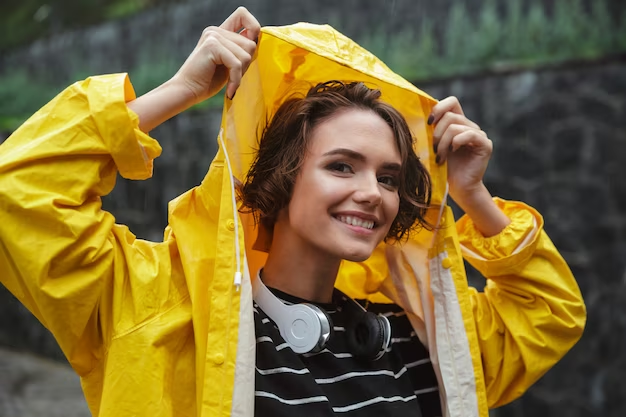 Bali is a tropical destination with a humid and rainy climate, particularly during the wet season from November to March. It's essential to be prepared for unexpected rain showers, and a lightweight rain jacket can be a valuable addition to your packing list.
First Aid Kit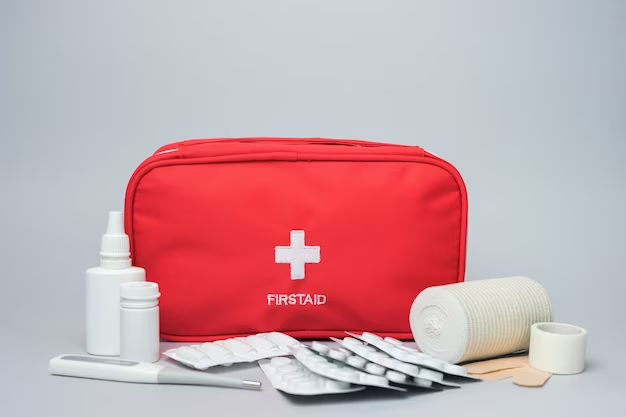 Another essential item to pack for your holiday to Bali is a first aid kit. It is wise to have some necessary medications readily available in an emergency.
Your first aid kit should include, most importantly, insect repellent because Bali is a tropical destination, and you may encounter mosquitoes and other insects.
Pack insect repellent with DEET or another effective ingredient. Other essential items include; bandages, first aid ointment, allergy medicine, painkillers, and antibacterial gel to avoid bites and potential illness. If you're taking any prescribed medication, be sure to pack it.
Sunscreen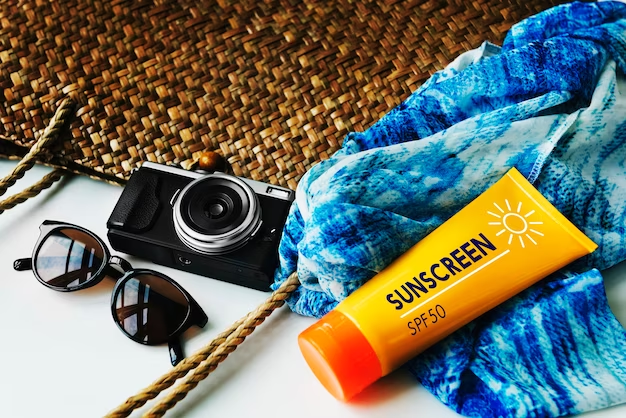 The sun can be intense in Bali, so it's important to pack sunscreen with a high SPF to protect your skin. Look for a water-resistant formula that stays put while swimming or sweating.
We recommend buying spray sunscreen that is easy to apply and can be quickly sprayed on hard-to-reach areas like your back. Look for spray sunscreen that is labeled as water-resistant and broad-spectrum. Packaging broad-spectrum, water-resistant sunscreen with at least SPF 30 lets you enjoy Bali's outdoor activities while keeping your skin safe from the sun's harmful rays.
Toiletries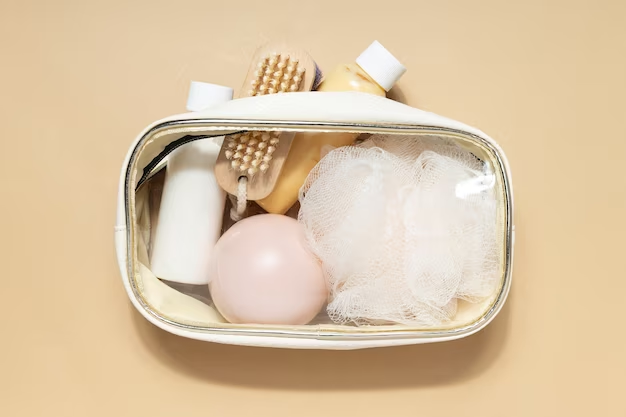 Toiletries are a must-pack essential for any holiday. Even though your hotel may provide certain toiletries, there is a chance that you won't like them or that they may only have some of what you need. Packing your toiletries is always very helpful.
These are some essential toiletries you should consider for your holiday: facial cleansers and moisturizers, as well as toothbrushes, toothpaste, mouthwash, sanitary pads or tampons, hair brushes and combs, hair accessories, shaving cream or razors, perfume, and other cosmetic supplies like hair cream and hair spray.
Portable Charger and Power Bank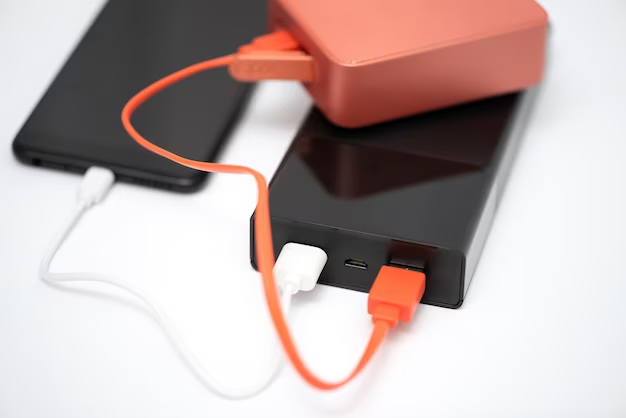 When packing for a vacation, bringing a portable charger to keep your phone charged while you're on the go, create happy memories, take pictures, and record your adventures is essential.
Pack a power bank to keep your phone charged; you'll want to capture all the beautiful moments.
Adapter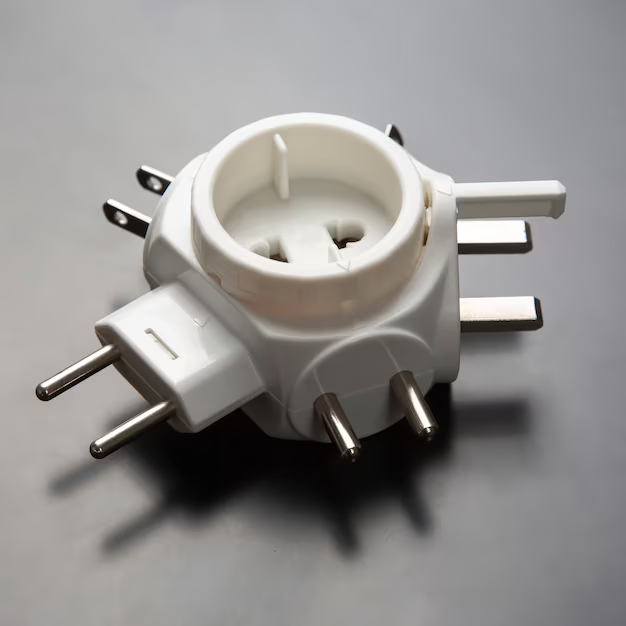 Bali uses Type C and Type F power outlets, so make sure to pack an adapter if you are coming from a country that uses a different plug type.
In Bali, both Type C and Type F power outlets are used, so it's essential to make sure that you have the appropriate adapter for your electronics. Many hotels and accommodations in Bali provide adapters for their guests, but it's always a good idea to bring your own, just in case. Before your trip, you can easily purchase a Type C or Type F adapter online or at a travel store.
It's important to note that the voltage in Bali is 230 volts, and the frequency is 50 Hz, the same as in most of Europe and Asia. If you bring electronics from a country with a different voltage or frequency, you must use a voltage converter or transformer to avoid device damage.
Conclusion
It is a good idea to pack light for a Bali vacation. The weather is warm and humid year-round, so you won't need bulky or heavy clothing. Instead, focus on packing lightweight, breathable items you can layer. Leave space in your luggage for souvenirs and other treasures you may pick up during your trip!
With our packing list for your trip to Bali, you can be confident that you will pack efficiently, won't forget anything essential, and will enjoy your vacation with little to no stress. For memory's sake and to share the experience with friends when you return, take amazing pictures and make videos.