The Best Festival Packing List in 2023
If someone asked me to define the feeling of a festival, it is one of freedom, community, getaway, joy, happiness, and shared experience.
No matter how much a festival means, there is always something unique that cannot be described in words; it all depends on what is currently happening.
Festivals provide a fun, non-discriminatory sense of community (equality) and allows you engage with people in ways you wouldn't ordinarily.
Festivals are bridging spaces whereby communities put aside their differences to promote unity and freedom, allowing people to meet strangers and quickly establish friendships.
To enjoy a festival, you will need to prepare and have a detailed packing list since, without question, preparing for any event or occasion can be stressful and overwhelming. However, since we are here for you, you need not worry.
To simplify the process, we have put together a detailed list of the essential items to pack for your festival.
Here's an ultimate festival packing list to guide you.
The Ultimate Festival Packing List
Tent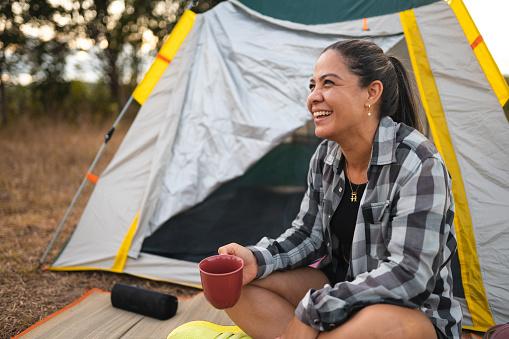 A tent is one of the most important things you will need for a festival. When you arrive at a festival, you will need a place or somewhere to change clothes, a place to shelter from the weather, and a place to sleep.
Unless you are going in a motorhome or travel trailer, tents serve as your home away from home.
Make sure you have adequate space for yourself and your belongings when selecting a tent. Typically, one person would want a 2-person tent or larger.
Blanket and Sleeping Bag
Additionally, blankets are necessary since they may be used to keep warm after a long day of activity and to shield you from the cold on those chilly evenings. Nothing compares to returning to your tent and sinking into this blanket's cozy warmth.
A sleeping bag is another option worth considering; in addition to being warm and comfy for sleeping in, it may occasionally double as a sitting mat. It is important to check that the zip to your sleeping bag is functional.
Festival Outfits
Comfort should always come first when choosing to clothe. Pack comfortable clothing like T-shirts, breathable maxi or short dresses, leggings, and similar items. These shoes should allow you to dance for hours on end and take thousands of steps every day without losing their fashionable appearance.
Reusable Water Bottle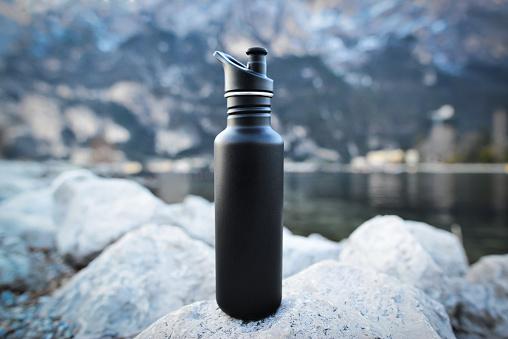 Staying hydrated is crucial at a festival where you will be moving about all day and burning a lot of calories. You will be better able to remain hydrated if you bring a reusable water bottle. You may refill it as you go and continue to sip water.
We recommend purchasing a reusable water bottle with automated filtration; alternatively, metal bottles are hardy and long-lasting. Additionally, simply remember to use it to ensure that you stay hydrated.
Sunglasses and Hats
When traveling to a festival, you should also remember to pack these two extremely important items; sunglasses and a hat. When the sun does come out, they prevent you from squinting. Hats, in particular, protect your face from the sun, enhance your appearance, and aid in keeping your face dry if it rains.
Sunscreen
When preparing for a festival, sunscreen is a necessary item that should not be forgotten. All day long, you will be exposed to the sun a lot. Having a terrible sunburn or perhaps sunstroke is the last thing you need, so pack sunscreen and remember to wear as much sunscreen as you can.
Essential Toiletries
Toiletries are essential items when you go to a festival. Keeping clean at a festival can be difficult, so be sure to bring some toiletries to help you stay clean without worries. Here are some important toiletries you should not forget to pack:
Toothbrushes, toothpaste, face moisturizers, body moisturizers, mouthwash, tissues and wipes, deodorant, hand sanitizer, tampons, soap, and hair accessories (hair lotion, comb, etc.).
First Aid Kit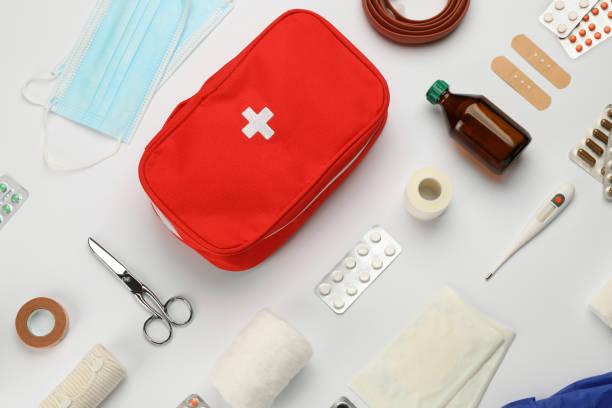 Packing a small first aid kit for a festival is also essential to carry in case of an emergency (hopefully you do not need it). Your first aid kit should contain the following items: Pain relievers, antihistamines, any prescription medications (if you're taking them), bandages, insect repellents, antacids, etc.
Portable Charger and Power Bank
When attending a festival, having a portable charger is critical for keeping your phone charged while you are out and about. We suggest purchasing a charger that can fit in your pocket and one of those Power Banks that often lasts the entire weekend.
Remember to get one, To prevent your phone from dying when taking photographs or while you are apart from your buddies.
Flashlights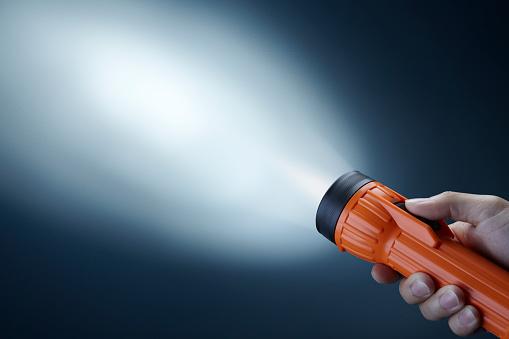 A flashlight is a festival essential, it is useful when you need to find your tent on the way back at night and to avoid tripping when you go to the toilet at night.
In addition, you will need a light to hang inside your tent, which can also be great for getting ready for bed at night. We recommend purchasing battery-powered flashlights and lamps so you don't have to worry about recharging them.
Backpack
Another thing you will need during a festival is a backpack. Backpacks are often handy for keeping the essentials, such as the extra layer of clothing you remove, snacks, wipes, sunscreen, flashlights, phones, and portable chargers. With a backpack, you may go hands-free and keep your essentials within arm's reach.
Conclusion
It may not be easy to pack for a festival, but after reading this, you won't have any more concerns. The most important items will wind up in your bag, and you won't overpack. Use this packing list as your guide, and all that is left is for you to enjoy the festival, meet a lot of new friends, and build memories.